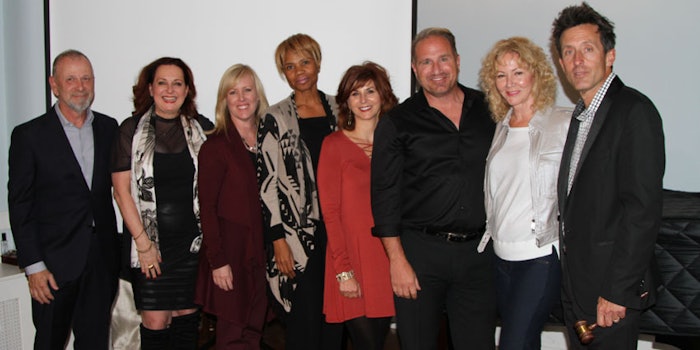 It was recently announced that Cosmetologists Chicago (CC) has selected its new board of directors and officers at the 2016 Annual Business Meeting. These new members will be responsible for overseeing the planning and implementation of America's Beauty Show which is set to take place on March 25-27, 2017 at McCormick Place in Chicago. They will also govern specialty groups including the International Nail Technicians Association (INTA) and the American Association for Esthetics / CIDESCO USA (AAE).
The Board of Directors of Cosmetologists Chicago for 2016-2018
President: Larry Silvestri, Mario Tricoci Hair Salons & Day Spas, Chicago
Vice President: Karen Gordon, J. Gordon Designs, Chicago
Secretary: Robert Passage, Pivot Point International, Chicago
Treasurer: Lorrene Conino, Salon Lorrene, Palatine, IL
Immediate Past President: Denise Provenzano, Zano Salons & Spa, Naperville, IL
Director: Christopher Damolaris, Frank Gironda Salon & Spa, Naperville, IL
Director: Coral Lahiani, CLIAC Training Center at Good Hair Daze, Chicago
Director: Kathy Jager, Kathy Jager & Associates/Pro's 15110 Salon, Oak Forest, IL
Director: Chris Valavanis, Vanis Salon & Day Spa, Schererville, IN
These salon owners and professionals volunteer both their time and leadership in the areas of continuing education, legislative representation, networking, scholarships and networking among salon professionals.
Newly appointed president, Larry Silvestri was quoted saying, "Cosmetologists Chicago is a forward-thinking, action-oriented network with an unlimited future that has a great history in the professional salon industry. It is through the dedication and continued support of our board of directors, all enthusiastic salon owners and professionals, that our association is able to effectively serve the needs of our industry."
CC has over 14,000 members that include cosmetologists, estheticians, nail technicians, salon owners and cosmetology students.