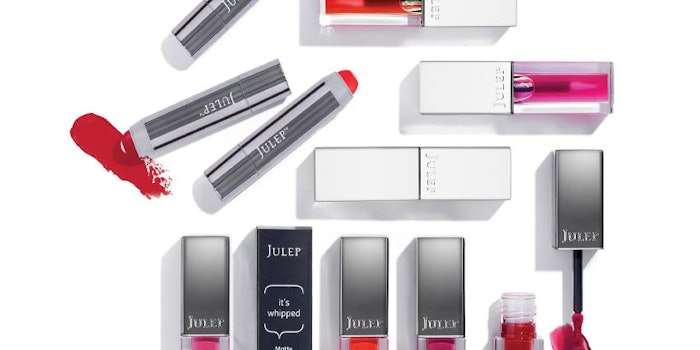 An iconic brand of prestige baked color cosmetics. A skin care and color cosmetic upstart that co-creates products with its consumers and offers beauty box subscriptions. A premium natural skin care brand inspired by a crippling spinal cord injury. What do they have in common?
Founded by Alan T. Ennis, former president and CEO of Revlon Inc., and Warburg Pincus, a global private equity firm, Glansaol is aiming to be the "next great beauty company."
Recently, Global Cosmetic Industry recently spoke with Martine Williamson, CMO and EVP of Glansaol, about the business, its brands and what's next for this emerging beauty player.
A Viable Alternative
Glansaol will offer a "cozy," non-corporate environment for entrepreneurs, said Williamson. She added that the company isn't looking to amass dozens of brands, but rather to curate a limited portfolio that provides each property with sufficient attention.
What Glansaol Looks for in a Brand
The company's original trio of acquisitions are at various stages of development and feature different price points and consumer profiles. For instance, Clark's Botanicals (founded 2008) offers expertise in quality naturals, while Laura Geller (founded 1993) appeals to consumers aged 35-plus and Julep (founded 2007) skews in a younger, more playful direction.
What Brands Look for from Glansaol
Williamson describes Ennis as "a transparent person" who has built a collaborative and open team that remains true to its entrepreneurial roots. Under Ennis' leadership, Glansaol will provide each brand with operational, retail and supply chain expertise, without meddling in brand DNA, thus ensuring both growth and continued brand uniqueness.
While brands will operate separately with different management, each is represented on the Glansaol leadership team, which will meet regularly to mine insights from operational staff and brand leaders. Those meetings will generate new ideas, offer problem solving insights and best practices, and provide an opportunity to review acquisition opportunities.
Who Will Glansaol Buy Next?
Glansaol currently has no plans to launch brands under its own banner, according to Williamson. Instead, the company is focused on further complementary acquisitions, which could include the natural segment, hair care, body care and clinical skin care.
As always, Glansaol will seek out those brands with unique positioning and strong brand founders.
What's Next
Glansaol's leadership has mapped out a five-year plan, said Williamson, which includes the further development of its complementary portfolio. She said the company expects to remain relatively small while seeking out growth via acquisitions that offer access to new channels and other opportunities. The goal: to be a viable competitor for other strategic beauty players by representing an acquisition alternative for founders.
As Williamson said, "It's about time there's something new and unique [in beauty] to shake things up."
Glansaol Leadership Team
Alan T. Ennis, president and CEO, Glansaol
Martine Williamson, CMO and EVP, Glansaol
Elana Drell-Szyfer, CEO, Laura Geller, and SVP, Glansaol
Laura Geller, founder, Laura Geller, and SVP, Glansaol
Jane Park, founder and CEO, Julep, and SVP, Glansaol
Francesco Clark, founder and CEO, Clark's Botanicals
*According to a WWD report, the three brands have a combined revenue of about $100 million; www.wwd.com.