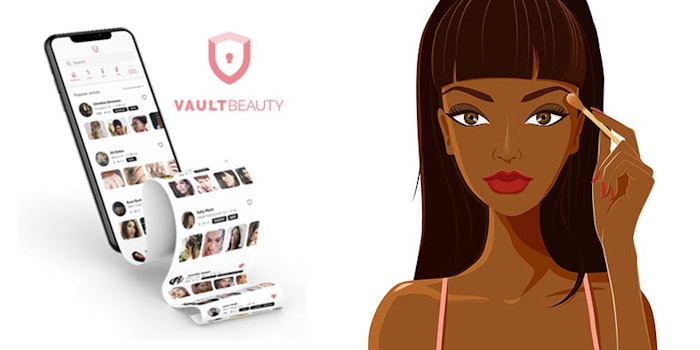 VaultBeauty has announced it's officially partnered with Support Creatives for its BIPOC Beauty School Marathon, a five-day event that aims to support artists and inclusivity in the beauty industry.
Previously: Carlos Morales Joins Support Creatives to Assist Artists in Beauty Space
Through the VaultBeauty mobile app beauty professionals can maximize their business and market themselves to an engaged audience. Each professional creates a profile with pictures, pricing information, real client reviews and contact information so potential clients can vet and message them directly.
The app allows professionals to work as they want, and how they want–setting their own schedules, taking on as many clients as they wish, and, most importantly, the app does not take a cut from the service.
Support Creatives and VaultBeauty are designed to support the beauty freelancer, making the partnership a seamless fit.
"I am thrilled to be joining forces with Support Creatives to sponsor their BIPOC Beauty School Marathon," VaultBeauty founder and CEO Courtney Summers said. "VaultBeauty and Support Creatives' missions are synonymous, as we both aim to help freelance professionals maximize their businesses through our respective platforms. I admire co-founder Michael Dueñas and the Support Creatives team for their commitment to advancing the beauty industry, and hope that together we can elevate our community and promote professional growth during this unique time."