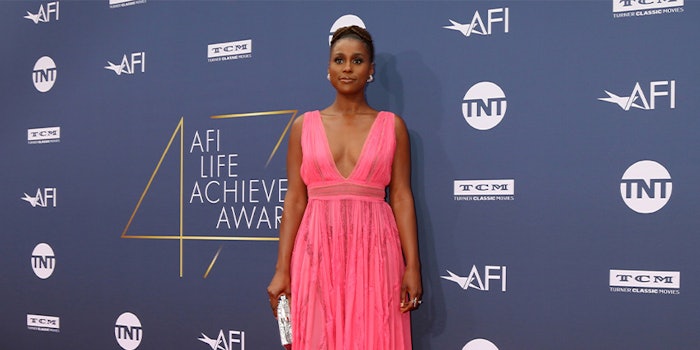 Issa Rae is partnering with Sienna Naturals as co-owner as well as the face of the brand, according to Elle. Sienna Naturals is an eco-friendly hair care brand that produces toxic-free products.
Related: Lashes, Hair and Skin on the Rise During COVID-19
Rae will be joining founder and longtime friend, Hannah Diop. The brand will be returning with larger product sizes, accessible price points, and updated packaging. As well as a new product, Salon in a Box, which contains everything the consumer needs for a wash day. 
"I've known Hannah for a long time, and I got to see the brand evolve from her home. It's expanded so much beyond that. The care and the research that has gone into this natural, safe, healthy brand, I knew that I wanted to be involved," said Rae.