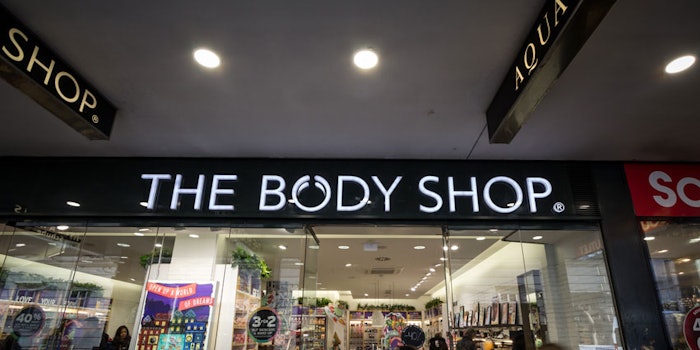 Natura & Co has announced a global offering of approximately R$6,207.2 million ($1,106.3 million). The offering is based on a price of R$51.13 per share that consists of an international offering of common shares, including in the form of American Depositary Shares (ADS) in the United States and, outside of Brazil, by the international underwriters and a concurrent offering of common shares in Brazil.
Previously: Natura &Co E-Commerce Sales Grow 225% in Q2
According to the brand, net proceeds of the offering will support investments over the next three years that will focus on:
Avon integration and turnaround

Digitalization of the business by expanding social selling

Geographic opportunities to leverage existing footprint

2030 Commitment to Life agenda that progresses in circularity of packaging and ingredients

Developing a more diverse and inclusive workforce

Optimizing capital structure by accelerating deleveraging and reducing U.S. dollar debt
Joining Board of United Nations Global Compact
Executive chairman and group CEO of Natura & Co, Roberto Marques, will be joining the United Nations Global Compact, which is the world's largest sustainability initiative. 
Natura & Co will sponsor both Ambition to 1.5°C and Target Gender Equality that are initiatives to drive dialogue and action toward addressing the climate crisis and gender equality. According to the brand, the initiatives are accelerator programs available in 70 countries. 
In collaboration with Global Compact Local Networks, they will help companies understand what responsible business means within different national, cultural and language contexts.
Marques said: "I'm honored to continue the legacy of Guilherme Leal by joining the Board of UN Global Compact. Now more than ever, as we plan to build back better in a post-COVID-19 world, business leaders across sectors must work together collectively to create a clear path towards a more sustainable environment and more inclusive society. The United Nations have the legitimacy and the necessary connections to do that. I look forward to working with a group of leaders who have consistently demonstrated their commitment to addressing the world's most pressing issues."
Sanda Ojiambo, CEO and executive director of the UN Global Compact said: "Natura &Co has consistently demonstrated its commitment to the Sustainable Development Goals (SDGs) through its business practices, and so we're delighted that they will be UN Global Compact patrons on global climate action and for the Target Gender Equality programs. Their support will help raise the bar for business action on the climate crises and gender equality across the world and we look forward to working with them."