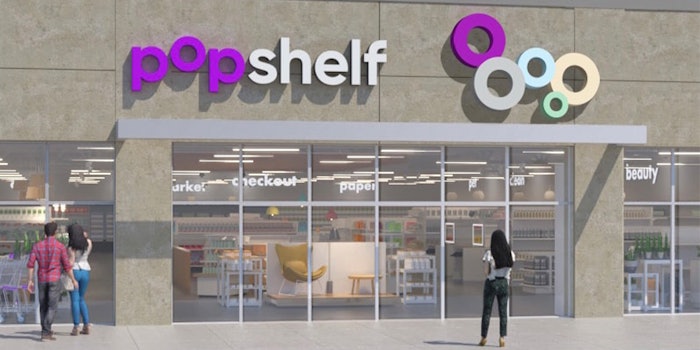 With cost-constricted shoppers taking center stage, retailers are getting creative. Dollar General has announced a new concept store, Popshelf, which comprises 95% products priced $5 or less, including beauty items.
Related: André Branch Appointed SVP and General Manager of MAC, North America
Each store will be around 9,000 square foot and will also carry a crossover assortment of Dollar General's private brands.
Popshelf will be opened in fall 2020 in two Tennessee locations, Hendersonville and Clarksville. Dollar General plans to have approximately 30 locations by the end of fiscal year 2021. Initial targeted customers are females in diverse suburban communities with a total household annual income ranging from $50,000 to $125,000.
Todd Vasos, Dollar General's chief executive officer said, "We are excited to introduce popshelf from a position of strength, further highlighting our innovative spirit and building on our proven track record of store format innovation. We have leveraged robust consumer insights to create a unique store that we believe will resonate with new customers, while providing Dollar General with even more opportunities for growth in the years ahead."
Emily Taylor, Dollar General's executive vice president and chief merchandising officer added, "Building on the success, learnings and insights from Dollar General's non-consumables initiative (NCI), we are excited to unveil popshelf following our work to research, create and define the brand and merchandising offerings. At popshelf, customers will find a differentiated retail concept that seeks to bring joy to their shopping experiences, with surprising deals in targeted non-consumable product categories. We are excited to welcome customers into these stores."