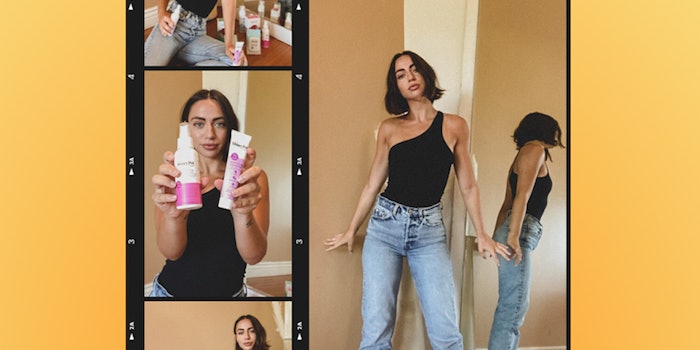 The Honey Pot Company, a plant-based, all-natural feminine care line led by Beauty Accelerate speaker Beatrice Dixon, has announced its newest digital campaign, "For Humans With Vaginas" featuring real customers and followers of the brand. 
Related: Beauty Companies Support Black Founders
The campaign was shot via FaceTime and premiered on its Instagram on October 29, 2020 and will run through December 2020. 
The campaign hopes to highlight real women (humans with vaginas) and will feature new customers and their stories on its Instagram feed every week.
Dixon, CEO and founder of The Honey Pot Company, said, "We are so excited about launching 'For Humans with Vaginas' as it makes a statement about the need for more real and authentic brand campaigns in today's marketplace employing tactics we have access to during a global crisis. We want to inspire change in the way other feminine hygiene brands are marketing themselves in a category devoid of transparency and innovation."
Dixon added, "I am extremely inspired and humbled by the women who use our products all over the world. They are women of different ages, sizes and ethnicities but they are all equally the reason The Honey Pot exists. We hope to honor and celebrate their diversity, honesty and beauty through this campaign."