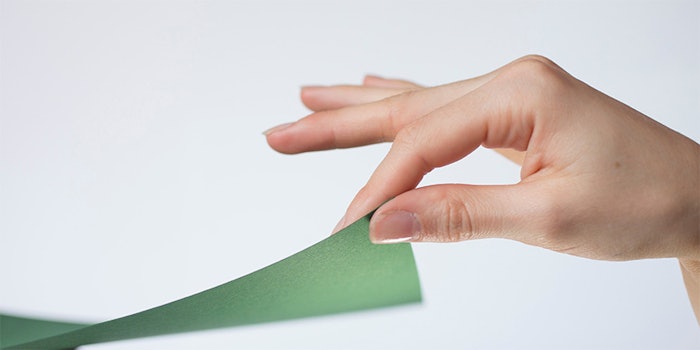 James Cropper Papermaker, a supplier of custom-made paper products, has announced PaperGard: technology that allows paper products exposed to high touch volumes to self-sanitize, without affecting the appearance or performance of the paper itself.
Previously: How COVID-19 Could Reshape Packaging
Related: 5 Predictions for Cosmetics Packaging
Micro-organisms are unable to build up a resistance to the way in which silver ions disrupt their growth. The silver ion treatment in PaperGard is effective for the life of the product, is incorporated into the paper during manufacture, and it cannot be removed with any amount of wear and tear; it becomes a part of the material.
The technology, when applied to paper, is known to be highly effective against pathogens such as MRSA and E. coli and following testing by an independent laboratory, its viral efficacy against feline coronavirus has been proven. In testing, the PaperGard protected papers were proven effective at reducing the viability of the viral strain by over 95% in only two hours.
In the case of beauty products, this technology could be used in the form of bags, boxes, tubes and product wraps. There is no impact on the appearance or performance of the paper itself. 
Richard Bracewell, marketing and technical director at James Cropper, said, "This innovation addresses demand for cleaner surfaces. PaperGard allows paper products exposed to high touch volumes to in effect 'self-sanitize,' without affecting the appearance or performance of the paper itself. The silver ions present within the paper continually work to prevent the growth of the micro-organisms, effectively reducing contamination levels on the surface."