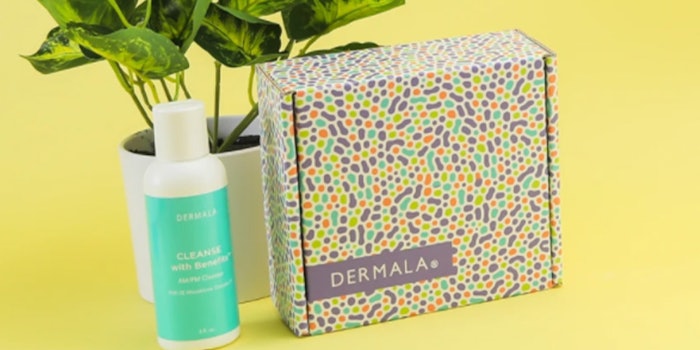 Dermala, a consumer dermatology company, has announced that it has closed a $6.73 million Series A financing. 
Related: Johnson & Johnson Q3 2020 Results
The Series A financing was co-led by Johnson & Johnson Innovation, JJDC, Inc. and True Wealth Ventures. Seventure Partners, investing via its Health for Life Capital Funds, and Cove Fund joined the financing round as well.
Dermala has developed an integrated platform that combines microbiome-based topical and oral products with a proprietary data analytics app which enables personalization and continuous optimization of product formulations based on individual outcomes.
Lada Rasochova, Ph.D., founder and CEO of Dermala said, "The consumer dermatology category is ripe for science-based solutions to treat common skin conditions. One size just does not fit all when it comes to acne. Most acne treatments have been on the market for decades, but they do not work for everyone. Our proprietary platform combines human microbiome science with data analytics to identify product formulations that deliver the best results and help our customers feel confident, healthy and beautiful in their skin."
Sara T. Brand, founding general partner of True Wealth Ventures said,  "Dermala brings together science-based products with robust data analytics to deliver value to the customer with a unique skin health solution. The app enables DERMALA's product customization and helps customers with treatment compliance. It is truly unique within the OTC consumer dermatology category."
Isabelle de Crémoux, CEO and managing partner of Seventure Partners said, "Exploring the richness of microbiome biology including prebiotics, probiotics and postbiotics, and combining topical and oral products for OTC dermatology makes great scientific sense. This, combined with creative marketing and a personalized digital program, positions Dermala for success after this Series A investment and will allow them to scale up their operations and reach more people in need."