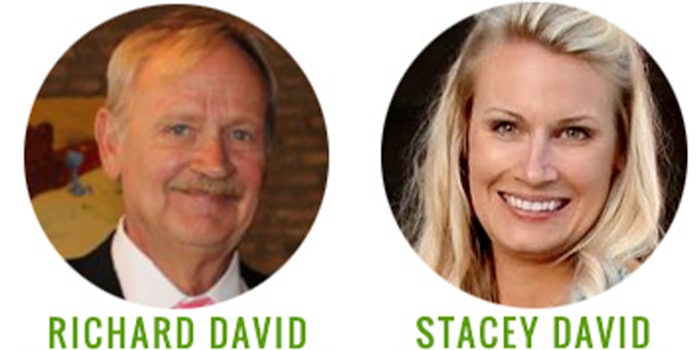 Belle Aire Creations' board of directors has announced the appointment of Richard David, one of the founding partners, as president. Stacey David has been appointed as chief executive officer. 
Related: Terra Devoe Joins Belle Aire Creations' Executive Sales Team
Stacey David will become the second CEO in Belle Aire Creations' 38-year history. Both Stacey and Richard have been appointed from within the organization. 
Stacey David was named vice president of sales in 2017 and chief growth officer in 2019 and will continue to lead all aspects of business development and organic growth. She brings experience in the fragrance, flavor and malodor abatement industries among the domestic and global landscapes. 
Richard David said, "Stacey is an exceptional leader and has the business development and analytical skills for this economic climate. She will embrace our rich history while advancing for the future. Stacey's passion for this industry and tremendous appreciation of her fellow colleagues will continue to support our long-lasting partnerships, drive our strategic alliances and will ensure our ongoing growth within the industry."
Stacey David said, "I know that I speak for everyone at Belle Aire Creations in thanking our founders Donald Conover Senior, Richard David and Charlie David for their leadership and tireless dedication to the company. I am incredibly excited to take on this new role and for the future of Belle Aire Creations. We have an exceptionally talented team that is focused on taking influential actions to transform the business, continuing to innovate our product offerings in new and diverse ways and unlocking future growth opportunities. Growing my career with Belle Aire Creations, I have taken an active role in the future of our company and believe in our vision of becoming a leader in our industry. Belle Aire Creations will continue to invest for the future, leading the way on corporate sustainability and responsibility and embedding a sense of purpose in everything the company does."