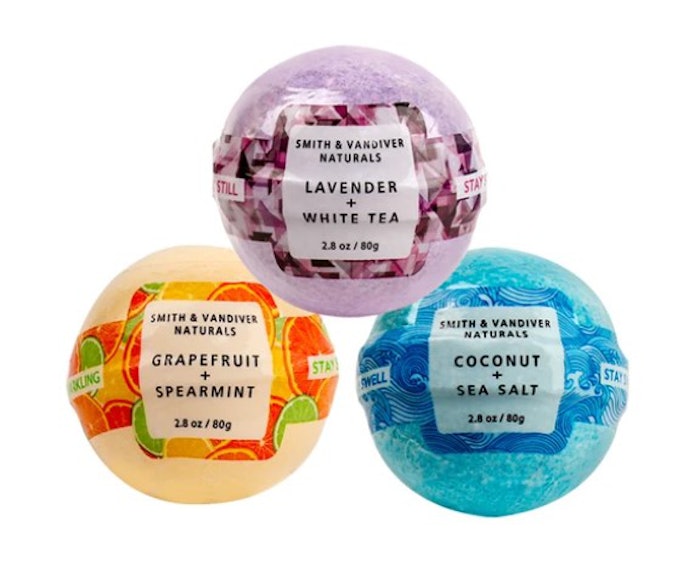 San Francisco Equity Partners (SFEP) has acquired Smith & Vandiver Corporation (SV Labs), a manufacturer of natural beauty and personal care products. Terms of the transaction were not disclosed.
Previously: Bright International to Acquire Bocchi Laboratories
SV Labs produces effervescent products for multiple end markets, including shower tablets and bath bombs. The company also manufactures products in categories such as bath salts, skin care, body care and CBD topicals.
SV Labs provides a host of turnkey services to its customers including R&D, formulation, manufacturing, filling, labeling, packaging and fulfillment.
"We see great potential for nimble and innovative manufacturers like SV Labs to serve the unique needs of high-growth natural beauty and personal care brands," said SFEP managing partner Scott Potter. "SV Labs has a long and rich heritage and is well positioned to continue to scale as a manufacturing partner of choice to leading natural brands. We look forward to supporting the Company with operational and strategic support during its next phase of growth."
SV Labs president Jeff Slaboden said, "SFEP is an ideal partner for SV Labs, given the firm's successful track record partnering with natural beauty and personal care brands, coupled with its experience building specialty manufacturing businesses in high-growth consumer categories."