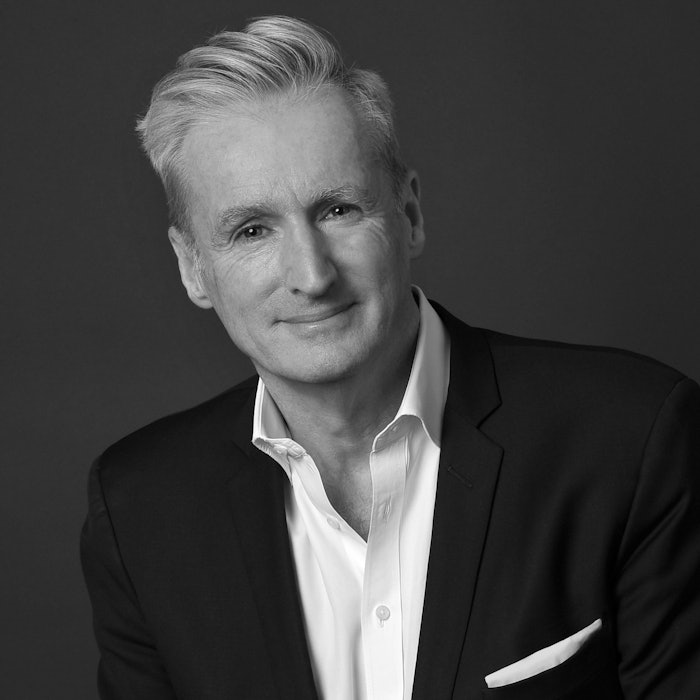 The Estée Lauder Companies (ELC) has announced that Chris Good, group president, North America, is retiring on June 30, 2022. A successor has yet to be announced.
Related: Alex Trower Retires from Estée Lauder
Good started at ELC in Clinique Marketing in the United Kingdom and Ireland in 1987. He served as a senior marketing executive at Unilever before returning to ELC in 2000, serving as general manager and regional vice president for Clinique, Asia/Pacific. He became senior vice president, Central and Eastern Europe, Middle East, India and Africa, in 2008. He was promoted to president, United Kingdom and Ireland in 2014.
For the past five years, Good led ELC's North America business. He oversaw the region's retail and organizational transformation, elevated data analytics and strengthened its online and retail businesses.
Fabrizio Freda, president and chief executive officer of ELC, says, "Chris is a visionary, global leader who is deeply admired at ELC and recognized across the beauty industry worldwide. With his extensive international background, Chris' leadership agility and deep insights into our diverse markets and consumers around the world have made an indelible impact on our business. Known for his extraordinary business acumen, ability to build high-performing teams, and his track record of achieving strong results in both nascent and established markets globally, Chris has exemplified a commitment to excellence."
William P. Lauder, executive chairman of ELC, says, "We are grateful for Chris' tremendous contributions to our business, and the resolve and dedication he has demonstrated to push boundaries, invent the unexpected and bring the best to ELC and beyond. He has championed our company values and embodied our culture both in the Field and alongside his teams, continuously fueling collaboration and creativity. Across our global ELC family and the wider industry, Chris has nurtured strong relationships and his hospitable nature, dynamic leadership, and deep retail expertise will be truly missed. On behalf of the company and the Lauder family, I would like to wish Chris the very best in his well-deserved retirement."