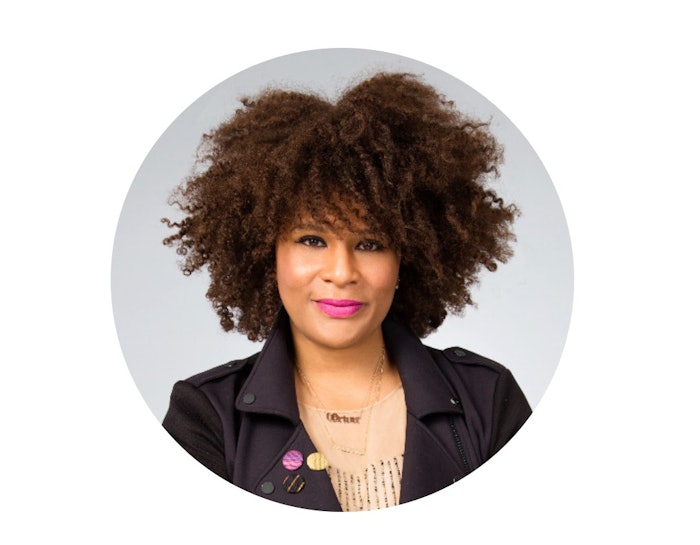 BeautyUnited has appointed Julee Wilson as executive director to help further their mission to provide community, education and access to support the next generation of beauty and wellness leaders.
Previously: Estée Lauder Announces Origins & Bumble and Bumble Appointments
Previously serving as beauty director at Cosmopolitan, Wilson will remain with the brand as beauty editor-at-large, writing a monthly column, contributing to select features and projects and representing Cosmo in the beauty industry.
Wilson has held the roles of global beauty director and fashion and beauty director at Essence. Before her tenure at Essence, Wilson was the senior fashion and beauty editor at The Huffington Post.
Kendra Bracken-Ferguson, BeautyUnited co--founder and advisory board co-chair, BeautyUnited, said, "We are thrilled to have Julee join the BeautyUnited team. As a friend of the organization and leader in the beauty industry, she is an exceptional visionary and perfect executive to lead and further the mission and initiatives that Moj and I set forth when we founded the non-profit."
BeautyUnited co-founder, Moj Mahdara adds, "Julee brings with her an awe-inspiring background. She is a brilliant beauty expert, as well as someone who can really help marshal resources and scale, and promote change for the next generation of beauty and wellness leaders. As a long time friend and peer, I have seen Julee lean into difficult and tender conversations culturally and I know she is the perfect steward to drive productive long lasting change in this industry.
Wilson said, "I feel incredibly honored for the opportunity to pour even deeper into an industry that I truly love. There's an incredible amount of work to be done—especially within DEI, sustainability, economic development, and beyond. BeautyUnited is positioned to move the needle in all those realms and more. I have endless admiration for what Moj and Kendra have created and can't wait to help take this organization even higher."