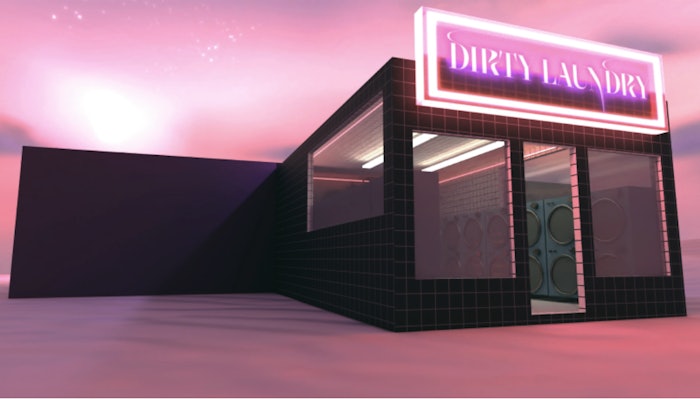 Courtesy of Cult
Cult has announced a new partnership with Spatial, a community-driven metaverse platform, to build a virtual hub for educational events and exhibitions in beauty, fashion and luxury: Dirty Laundry.
Cult and Spatial will host a series of events aimed to "wash away" the fears of marketing in the metaverse.
Co-run with Spatial, Cult will host 1:1 brand masterclasses, with the first topic providing a look into how the metaverse will unlock new possibilities for brands to connect to their audiences.
This will be followed by a regular event series focused on beauty, fashion and luxury, which will include insight presentations, creator showcases and live talks with open, honest conversation and inspiration about the opportunities for these industries in the metaverse.
"The metaverse is not only a way of communicating in a deeply engaging environment, but it means many of the barriers to creativity are lifted," said Bridey Lipscombe, co-founder of Cult. "As a consumer, we're able to learn, share and engage with brands in a way that we've never been able to do before. As a brand, we're able to access previously unattainable opportunities and this is something that we really want to not only embrace but develop through our partnership with Spatial."
"Cult Futures is redefining the future of creative marketing in beauty, fashion and luxury," said Charlotte Bunyan, chief strategy officer at Cult. "The Metaverse offers the potential for the ultimate in self-expression, but still falls short in terms of accessibility and inclusivity. Cult Futures will be running a series of events, pilots and insight presentations that aim to change this. These will involve collaborating with emerging and diverse metaverse creators to redefine how fashion, beauty and luxury brands can be experienced."