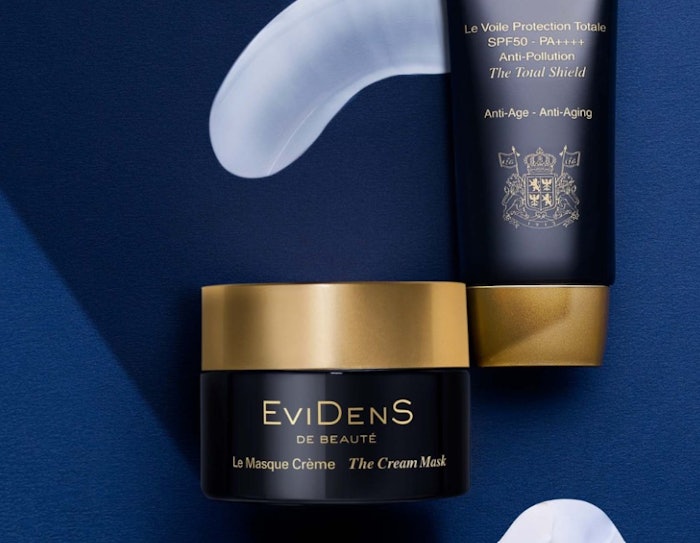 S'Young Group Co. has acquired EviDenS de Beauté, a French luxury skin care brand.
Previously: UPDATE: Puig Acquires Byredo
While the acquisition gives S'Young a controlling stake of the French company, Charles-Edouard Barthes, founder and chief executive officer of EviDenS de Beauté, will remain a shareholder and the company will retain its independence and current team.
With EviDenS de Beauté, S'Young leveraged the original "CP" (China partner + couple) cooperation model and empowered the French brand through an all-encompassing approach, providing all-dimensions and omni-channel support, thus helping the brand to grow in the Chinese market and build up the unique luxury brand image.
The "CP" model of S'Young not only acts as a sales agent for EviDenS de Beauté, but also reorganizes the brand positioning, image, and strategic development planning, empowering EviDenS de Beauté in all business elements and all sales channels.
With the help of S'Young, EviDenS de Beauté has been growing rapidly in the Chinese market, which now occupies a large proportion of its sales, and its hero product is reportedly ranked top two in high-end facial masks by Tmall of Alibaba.