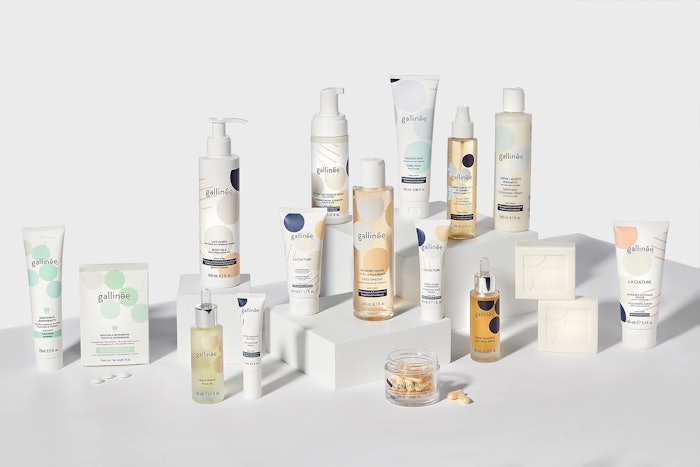 Shiseido is acquiring microbiome skin care-focused brand, Gallinée.
The brand offers a range of science-backed beauty products featuring a patented complex of prebiotics, probiotics and postbiotics that nourish and strengthen the skin's microbiome. 
As part of Shiseido group, Gallinée will be able to leverage resources across its commercial infrastructure, extensive R&D capabilities especially from the European Innovation Center to lead the development of the skin microbiome within the EMEA territory and cross-functional expertise to continue to drive brand growth.
Marie Drago, PharmD will join Shiseido's EMEA team and continue to deliver product innovation and support Gallinée as the chief creative officer of the brand, reporting directly to Franck Marilly, president and CEO, Shiseido EMEA and global fragrance.