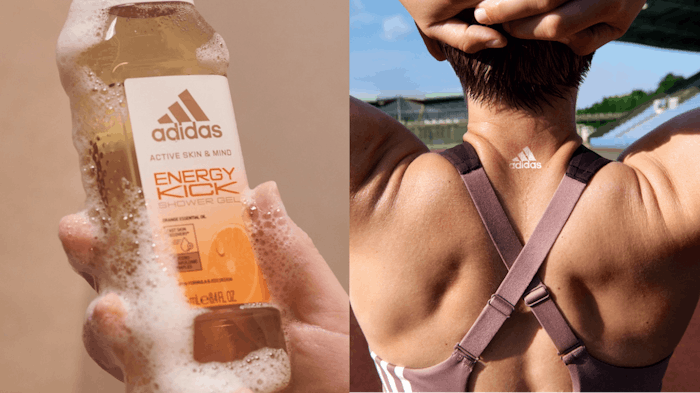 Coty Inc.'s first quarter sales for fiscal year 2023, ended September 30, 2022, increased 1%, including more than 7% of foreign exchange "headwinds," with sales up 9% on a like-for-like (LFL) basis, which includes approximately 200 bps of negative impact from the company's Russia business exit.
Update [November 9, 2022]: Amid inflationary pressures, Coty will continue to raise prices. During an analyst call for its latest results, Laurent Mercier
CFO, Coty, Inc., said, "We did a low-single-digit beginning, calendar of 2022. We just implemented a mid-single-digit price increase during summer, September. And we are implementing a new price increase, mid-single-digit also, beginning calendar 2023."
Update [November 8, 2022]: Following the release of the results, Coty announced a cash tender offer for about $200 million in outstanding debt securities, including up to $100,000,000 aggregate principal amount of the company's U.S. dollar-denominated notes and up to €100,000,000 aggregate principal amount of the company's euro denominated notes.
Previously: In Q1, Coty's reported gross margins expanded by 70 BPS compared to 2022, to 63.9%, while adjusted gross margin grew 70 BPS to 64.1%.
Looking ahead to full-year results, Coty is targeting adjusted EBITDA of $955-965 million based on current foreign exchange rates, with a growth target of 9-11%, adjusting for the impact of the Russia exit.
Top performers included prestige fragrances, with estimated sell-out in Coty's prestige division growing in the low double digits. Prestige growth was somewhat muted by supply chain issues related to higher than forecast fragrance demand, as well as the Russia exit and COVID-19 lockdowns in Chian.
Key launches supporting growth included Gucci Flora Gorgeous Jasmine and Burberry Hero EDP.
In skin care, Lancaster posted 20% growth compared to the prior year period. 
Coty's consumer beauty division grew 5% as reported and 12% LFL; sell out growth was in the mid-to-high single digits, per the company. Coty notes that its mass beauty outgrew the sector as a whole.
Key drivers included Adidas' Skin & Mind body care range, Monange's silicone-free deodorant and Bozzano's clinical range. 
Sue Y. Nabi, Coty's CEO, said:
Our strong Q1 results, in the midst of a complex external environment including ongoing component shortages, confirm the strength and resilience of Coty's brands, teams, strategy and operating model. This represents the ninth consecutive quarter of Coty reporting results in-line to ahead of expectations. The progress we continue to make should be evident across all key financial KPIs, from sales to gross margins and adjusted EBITDA to our deleveraging progress.
While Coty has certainly benefited from a resilient beauty category, I am particularly pleased that our balanced growth strategy remains in full force. We delivered robust growth across all of our regions, each of our key categories including fragrances, cosmetics, skin care and body care, and across both divisions. This has allowed us to again report sales growth well above the underlying beauty market and among the best in our competitive set.
Our strong topline delivery and gross margin expansion has enabled us to maintain our reinvestment in working media, and we remain committed to continuing this trajectory, particularly during the crucial Q2 holiday period. While FX has naturally weighed on our reported sales, I am pleased that the close alignment between our regional sales mix and regional cost mix have protected our profit delivery.
In addition, we continued to execute on each of our strategic pillars. In Consumer Beauty, we have continued the momentum, with the 10th consecutive month of share gains.
Our Prestige fragrance business also continued to deliver outstanding results, despite facing a very tough year-over-year comparison in Q1. We are continuing to witness the "fragrance index" at full force, as consumers turn to fragrances as mood-boosting and affordable luxuries in an uncertain environment.
In Prestige cosmetics, we continued to build out our footprint across our 3 brands Burberry, Gucci and Kylie Cosmetics.
As we shared in September, growing our Skincare business is a key strategic objective for us in the coming years. With Lancaster as a critical building block in this targeted growth, it is very encouraging that Lancaster sales grew over 20% in the quarter.
In Digital, our multi-pronged strategy continued to push Coty to the forefront, whether through viral social commerce successes around the Marc Jacobs Daisy Ever So Fresh launch, an exclusive, digital-first partnership between Max Factor and Chinese fashion brand Labelhood, or global success during Amazon Prime Week.
On China, our business returned to LFL growth despite the continued intermittent lockdowns, with no change in our view about the structural attractiveness of the Chinese beauty market in the coming years, led by premium offerings.
Finally, on our sixth strategic pillar, becoming a leader in sustainability, I am incredibly pleased that Coty's continued improvements in its ESG transformation, disclosures and policy-setting have been recognized by Sustainalytics. This leading rating agency recently raised our ESG rating, putting Coty in the top quartile of Personal Products companies. Our transformation does not end there, with a major milestone in our Social agenda with the recent announcement of Coty's market-leading gender-neutral global parental leave policy. With more updates soon to come on our Environmental agenda, we are excited by Coty's progress to date and journey ahead.