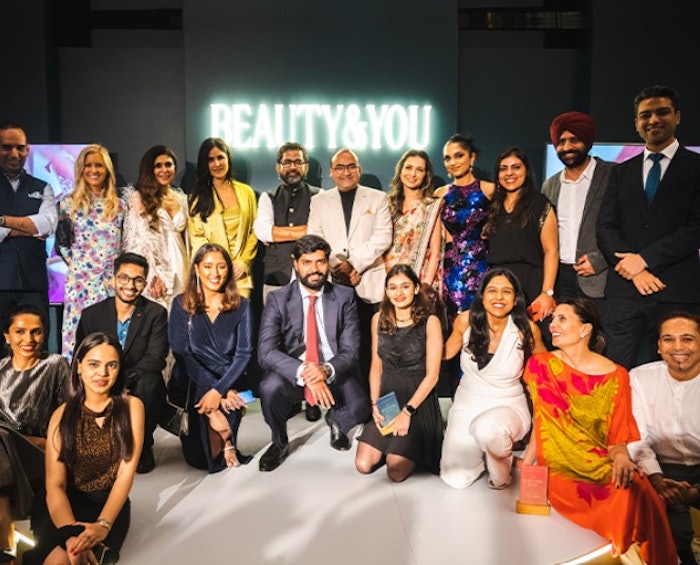 The Estée Lauder Companies (ELC) and Nykaa have announced the winners of Beauty&You India, with an aim to discover, spotlight and propel the next generation of Indian beauty brands.
With more than 300 entries across 50 Indian cities, the application pool included beauty brands across categories: skin care, hair care, fragrance and color cosmetics.
Brand, product, marketing and investment experts from ELC and Nykaa reviewed the entire application pool and shortlisted the 10 most promising brands and ideas before selecting winners.
The finalists represent a variety of concepts ranging from breakthrough product innovation and re-imagining a centuries-old fragrance tradition to emerging consumer categories such as teen beauty, men's skin care and digital beauty in the metaverse. 
Bahut Beauty was recognized for The Imagine Category, which awards $75,000 for pre-launch concepts.
Skinvest was recognized for the Grow Category, which awards $150,000 for in-market businesses.
Yaan Man was recognized for the Community Award, which awards $5,000 for the best community engagement.
The winners will benefit from access to ELC and Nykaa relationships and expertise across the beauty ecosystem to nurture emerging ideas that amplify Indian voices and address unmet consumer needs. Among other resources, Beauty&You India will provide award winners with financial support, continued mentorship, increased awareness, and distribution support.
Anchit Nayar, CEO, e-commerce beauty, Nykka, said, "The debut edition of our program has witnessed stellar response from new and emerging brands. From tapping science and nature to impeccable consumer insight, the entries and finalists showed us the immense potential of beauty brands in India who are gearing up to win consumer's hearts. This is only the beginning of this journey with the new generation of beauty entrepreneurs in India and we are looking forward to building the future of beauty together."
Shana Randhava, senior vice president, new incubation ventures, The Estée Lauder Companies, said, "We are so proud of all the finalists who each requested a unique vision for beauty in India and beauty for modern consumers everywhere. The three winners—Skinvest, Bahut Beauty and Yaan Mancrafted concepts and businesses that inspired and excited us as to what the future of our industry holds. We look forward to working with them to support their groundbreaking ideas."