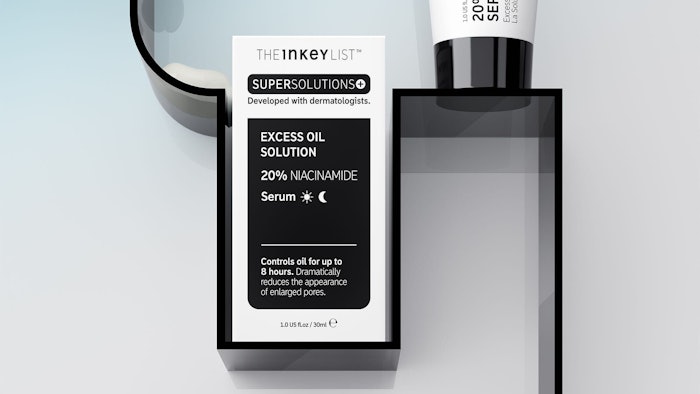 Guest author Wizz Selvey recently wrote, "To protect their margins in this economic downturn, many beauty brands have raised their prices over the past year. Price hikes are always a risky move, but there are strategic ways to navigate price increases without losing customers."
In the past week, The Inkey List announced on Instagram that U.S. prices for its products will be increasing $1-2 due to inflation. Key drivers include price increases in ingredients, packaging, freight and transportation and energy.
The response so far from Instagram followers has been mostly positive, with one commenter noting, "Thank you for your transparency. Your products are insanely good value and well worth any increase you need to apply to keep delivering us your great quality products. Can't wait to see what 2023 has in store for you ❤️"
The brand is far from the only brand to raise prices amid inflationary pressures. 
In January 2022, Deciem announced a price increase for its products, starting February 2022. The company said at the time it announced the price increase in advance to allow consumers time to purchase products at current prices before the jump. Like The Inkey List, Deciem was praised by followers for its transparency.
These brand announcements are in line with Selvey's advice for brands rolling out price hikes: "Companies need to be transparent and authentic about price hikes with their customers because savvy customers are becoming increasingly educated on businesses and their ethics. For example, if a business plans to raise prices by 20%, it should tell its customers about the increase, state that it is only passing on a certain percentage of its higher operating costs to the consumer, and explain why it had to raise prices."
Price increases have been a boon for retailers. Ulta Beauty recently reported that key drivers for Q3 and nine-month results included retail price increases, in addition to new brands and product innovation.   
While lower- and middle-income shoppers are most likely to shift spending based on price hikes, upper-income shoppers have continued to stay highly engaged in beauty.
Per NPD, U.S. households with annual incomes of more than $100,000 boosted their beauty spend by 14% in the first half of 2022, totaling almost $9 billion.
The high-earning consumer cohort comprises 40% of beauty sales revenue, per NPD, and is most engaged in makeup and skin care.
Higher-earning women boosted makeup purchases by eight points, per NPD. In fact, more than 80% of high-earning shoppers use facial skin care and makeup products, compared to 74% and 67%, respectively, among lower-earning shoppers.
The growth in the first half was driven by more buyers and higher spend per buyer, primarily among Gen X and millennials. Notably, Gen X is the most likely group to spend on higher-priced beauty and is the sole demographic to have kept its usage of facial skin care steady, compared to declines across all other generations.