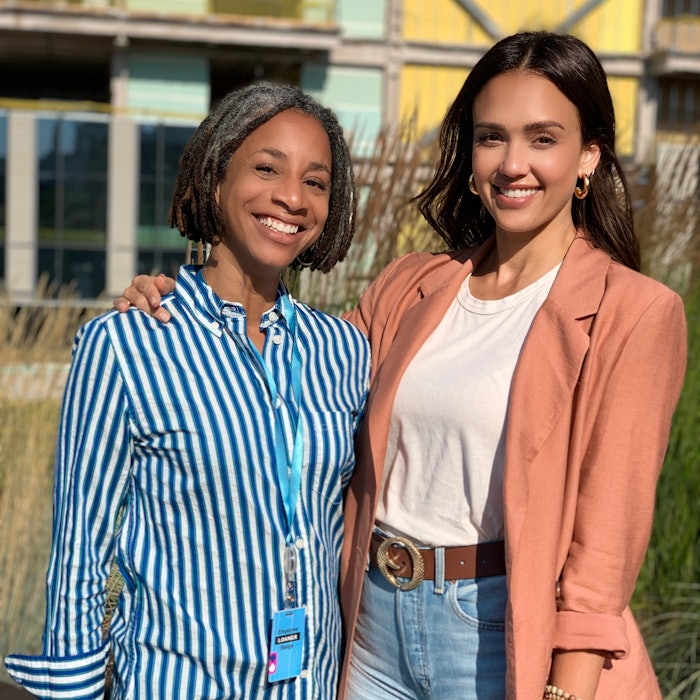 The Honest Company has appointed Carla Vernón as CEO, reportedly becoming "one of the only Afro-Latina CEOs at a U.S. publicly traded company," per the organization. 
In her new role, Vernón will focus on category growth and driving profitability. The company currently forecasts revenue growth of 7-10% for the first half of fiscal 2023.
Current CEO Nick Vlahos will step down from day-to-day operations after a near six-year tenure and remain on the board of directors at Honest. 
Vernón previously served as vice president of consumables categories at Amazon.com. She was also reportedly instrumental in boosting Amazon.com's beauty experience, including increasing the portfolio of emerging and prestige beauty brands, introducing a proprietary virtual lipstick try-on technology, and creating the seasonal beauty merchandising event, Amazon's Holiday Beauty Haul.
Vernón also worked at General Mills for two decades, including as division president of its natural and organic business. 
"I am thrilled Carla is joining The Honest Company as our next CEO," said founder and chief creative officer Jessica Alba. "She is a strategic, visionary leader who will continue to build Honest as the legacy brand for tomorrow's generation. What makes Carla unique is her innate ability to drive product innovation and go-to-market strategies that captivate consumers' imagination, strengthen brand loyalty, and significantly impact the bottom line. I could not dream of a better person to take Honest into this exciting new chapter. With Carla at the helm, I am confident Honest will continue to redefine category expectations and pave the way for others to follow."
"Carla is widely recognized as a transformational leader and purpose-driven executive," said chair of The Honest Company board of directors James D. White. "She brings invaluable experience scaling and energizing businesses, developing and executing successful omnichannel strategies, and fostering diverse and inclusive workplace cultures. I am excited to welcome Carla as The Honest Company's next CEO and I look forward to working with her to continue to bring Honest's mission to life. On behalf of the entire board, I want to thank Nick for leading The Honest Company through a period of transformative growth. Over his six years in leadership, Nick strengthened the business fundamentals, led the company's successful initial public offering, and significantly expanded the Honest brand in omnichannel and global markets. We are thrilled to have him continue as a member of the Honest Board."
"As a leader of the clean lifestyle movement, The Honest Company is uniquely positioned to meet the needs of this era and I am thrilled to join Jessica and the leadership team with a fresh perspective as we enter a new chapter of innovation and growth," said Vernón. "As I take my seat at the table as a woman, a mom, and one of the only Afro-Latina CEOs of a U.S. public company, there are so many people and experiences that come with me. These are perspectives that can inspire our future growth and vision. That is what is so unique about The Honest Company. This brand was built to bring a rumble of change across industries, leading the way to bring clean and ethical products to the mainstream. And, we will continue doing that with products designed in new and better ways that meet today's and tomorrow's needs."
"Over the last two years, I have been fortunate to partner with Carla to drive our Honest Lifestyle Platform at Amazon and it is clear that she understands how to engage the conscious-minded shopper and their desire for clean and natural products," said Vlahos. "With the recent distribution expansion that has delivered record-high retail sales and a strong management team in place, now is the perfect time for Honest to transition to its next CEO. I am confident that Carla is the right leader to continue to scale the business as we embark on our next decade as a modern consumer lifestyle brand, inspiring everyone to love living consciously."