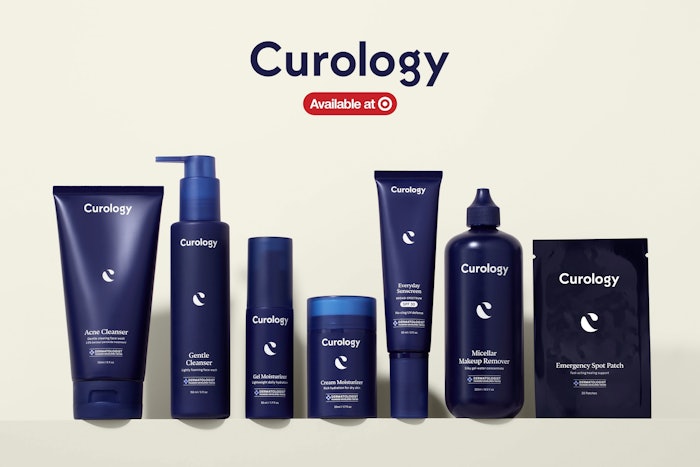 Beginning December 26, 2022, Curology will enter retail via Target.com, offering shoppers access to its non-prescription products. Products will land on physical Target stores in January.
Curology is also unveiling a brand refresh that will roll out in 2023, starting with its on shelf presence at Target.
The move comes amid a boom in direct-to-consumer brands migrating to physical retail, particularly via Target, Walmart, Sephora and Kohl's. Even D2C mainstay Glossier announced it would be expanding its retail reach to Sephora in 2023.
Pre-pandemic (2019-2020), the direct-to-consumer subscription space was dominated by brands like Dollar Shave Club, Curology and Ipsy. However, most direct-to-consumer brands have since found that digital customer acquisition models are increasingly cost-prohibitive, requiring a pivot toward traditional retail to achieve scale.
Since 2014, Curology and its 100-plus licensed dermatology providers have served more than 4 million patients with consultations and personalized prescription formulas.
Curology products available at Target will include the Gentle Cleanser, Gel Moisturizer, Emergency Spot Patch, Everyday Sunscreen, Acne Cleanser, Cream Moisturizer and Micellar Makeup Remover (price range: $9.99-24.99).
The brand has also developed a Target-exclusive Starter Set featuring the Gentle Cleanser, Gel Moisturizer and Emergency Spot Patches.
All Curology products available at Target include a free offer for consumers to complete their routine on Curology.com via a complimentary consultation with a licensed dermatology provider who will prescribe a personalized Custom Formula.
"Curology was the first company to make personalized prescription skin care easily accessible," said Heather Wallace, CEO. "Our special model connects consumers with dermatology providers who customize individual treatment plans, making better skincare outcomes attainable for millions of people. Curology now being sold at Target allows us to reach even more people with an in-store presence. We are thrilled to be on Target's shelves and offer our products online to Target's guests as our first step into an omnichannel model. This is a pivotal moment for our company and we are proud to embark on this journey with Target at our side."