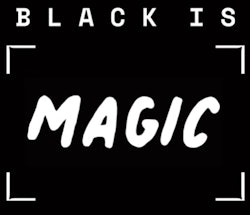 According to the 2021 Annual Business Survey (ABS), which covers reference year 2020, there were an estimated 140,918 Black- or African American-owned businesses in the United States, with $141.1 billion in annual receipts, 1.3 million employees and about $42.2 billion in annual payroll. Many of these businesses lack access to the financial tools, financing and resources available to non-Black businesses. 
There's no question that the 2020 murder of George Floyd spurred an intensive reexamination that spanned social change and business practices. Nearly three years later, the beauty industry continues its initiatives to support Black businesses and brands. 
Here, we outline a number of projects, which is in no way an exhaustive breakdown of everything being done throughout the industry.
Sharon Chuter, founder of Uoma Beauty, is perhaps the most high-profile leaders in this movement. This year, her Make It Black campaign is back, partnering with brands to launch limited-edition black-packaged products to raise funds and awareness for Black entrepreneurs.
The 2023 campaign features Neutrogena, which reportedly has donated $100,000 to the PullUp for Change small business impact fund for Black-owned businesses, as well as e.l.f. Beauty, Uoma Beauty and ColourPop.
Meanwhile, The Black Beauty Roster is helping provide education and job access for Black beauty professionals with its BBR Portal. The portal provides a centralized destination for diverse hair and makeup needs in the entertainment industry, whether that be for on-set work, film premieres, press tours, photoshoots and more. The portal also gives users access to production support, an advice line, concierge support, project consulting and more.
Elsewhere, Briogeo has launched its Curls of Consideration collaboration with We Speak Models, designed to highlight "the miseducation and mistreatment of Black hair textures backstage." The campaign notes, "We think it's time to challenge the beauty industry to rethink what an equitable set could (+ should) look like."
Ipsy has partnered with community activist and designer Dime Jones, founder of the non-profit Clean Up South Central, on a new Glam Bag design. The February bag features a chocolate gold heart charm that reportedly pays tribute to Black love, while the marbleized candy-melted pattern hints at the 1970s patterns Jones often draws inspiration from. The words "self-love is the best love" are stamped in gold on the vegan leather bag.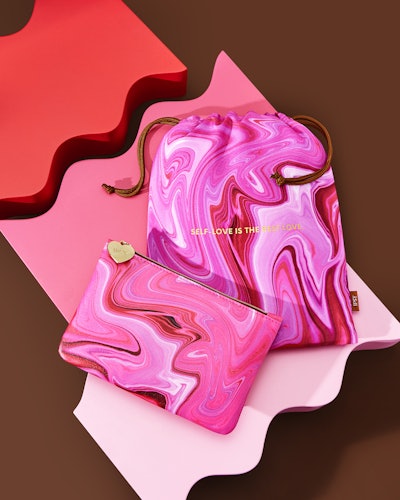 Elsewhere, NielseinIQ has launched the NIQ Trailblazer program, which "was built around the idea of creating equity in access to big data sets for minority-owned brands."
The three-month program for minority-owned businesses in the CPG industry will help emerging brand leaders grow connections and integrate data into their business planning.
Finalists can build awareness of their brands through connections to retailers, inclusion in NielsenIQ marketing and PR materials, presence at the NielsenIQ Consumer 360 event, and more.
Finally, Ivy Beauty, on behalf of i-Envy, Kiss New York Professional, Red by Kiss and Ruby Kisses, is donating $30,000 to the NAACP (National Association for the Advancement of Colored People) in honor of Black History Month.
Ivy Beauty announced, "We're grateful for the opportunity to support such a significant and impactful organization such as the NAACP in honor of Black History Month this February. As a company that is always looking for ways to support underserved communities, we greatly align with and support the NAACP's mission and important work that they are doing and are appreciative for the opportunity to support them. We hope that with our donation, we help fight back against unfair discrimination, assist in change in our society, and provide resource for a better future for the Black community."