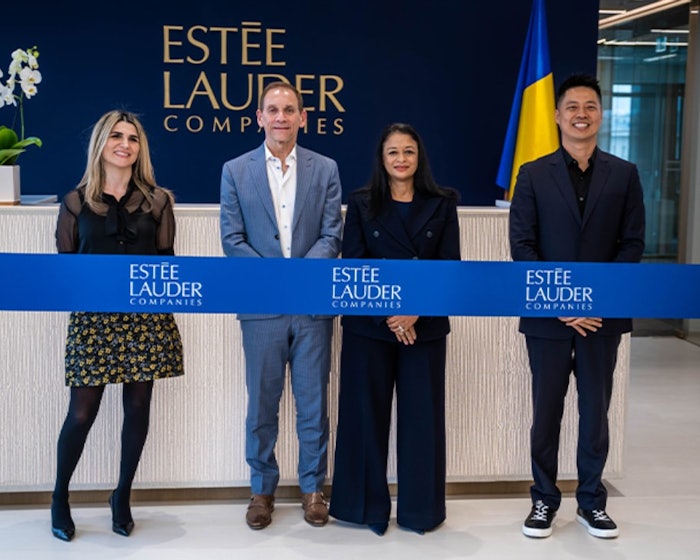 The Estée Lauder Companies has opened its Global Technology Center in Bucharest, Romania, which will provide digital solutions to enhance ELC's high-touch consumer experiences and high-performance supply chain network, through their capabilities in artificial intelligence, cloud acceleration, intelligent automation, omnichannel and more.
Bucharest is the third Global Technology Center that ELC has opened since launching its Global Technology Center strategy, following Long Island City in 2018 and Kuala Lumpur in 2022. 
Bucharest was selected because of Romania's position as a global leader in IT talent, ranking No. 1 in Europe, and sixth in the world, in terms of the number of certified IT specialists. 
More than 150 employees will be working at the new office.
Michael W. Smith, chief information officer, said, "The Bucharest Global Technology Center is accelerating The Estée Lauder Companies' work to become the most advanced technology-powered beauty company in the world. Digital is an integral part of the beauty industry today and we must continue to win in this area. The opening of this office enables ELC to more seamlessly deliver technology solutions to the business and drive greater value to our consumers. I'm excited to continue to grow our presence around the world, hire outstanding talent, and build the beauty experience of tomorrow."
Tracey T. Travis, chief financial officer, said, "Our investments in technology facilitate strong and sustainable long-term growth. The opening of the new Bucharest office highlights ELC's ongoing commitment to investing in the technological capabilities that empower our leadership in prestige beauty."
Adriana Wahl, executive director and site lead of the Bucharest Global Technology Center, said, "ELC is committed to acquiring top talent with competitive technology expertise in the region in areas including architecture, engineering and development, data and analytics, project management, enterprise cybersecurity and product management, which is critical to our success as a company globally. IT continues to be one of the most dynamic sectors of the Romanian economy, and we are eager to harness the talent in this region to provide superior tech-driven products and experiences for our consumers."