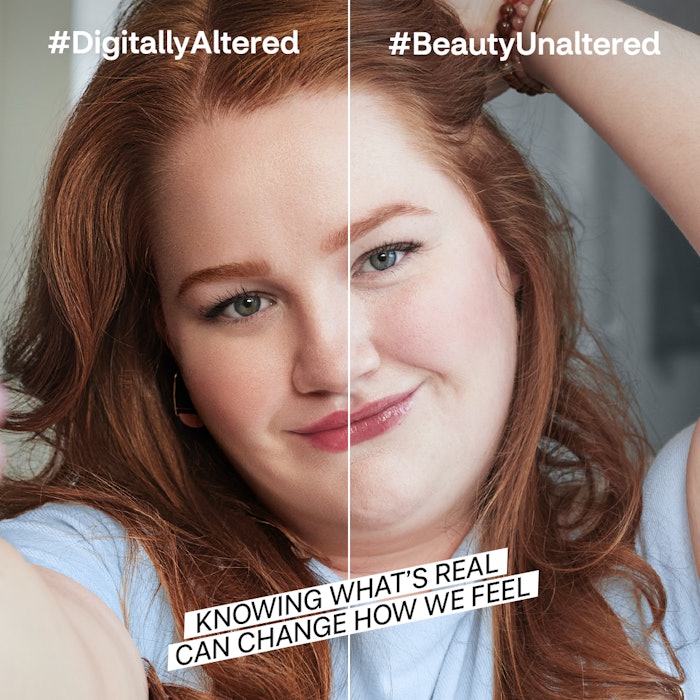 CVS Health has expanded its Beauty Mark initiative to combat the impact of altered social media imagery on the younger generation through its new social campaign "Role Model."
The campaign video and imagery—which will primarily run across Instagram, Snapchat and TikTok, along with organic posts on LinkedIn, Twitter and YouTube—aims to spark change in social media behavior, encouraging consumers to practice image transparency on social media by using #beautyunaltered or #digitallyaltered when they post.
A CVS Beauty Mark Lens on Snapchat will allow users to see their side-by-side #beautyUnaltered and #digitallyAltered image, educating on the effects of altered social media imagery.
Aligned to the campaign, CVS is continuing to work with dozens of influencers and experts that can authentically speak to the topic, including Abbie Herbert, Dr. Mariel Buqué, Will Elliott and many more.
Cara McNulty, president, behavioral health and mental well-being, CVS Health, said, "The use of filters on social media has just taken off, and what it's done is created this unrealistic perception that everyone has it all put together all the time. Seeing unaltered images is profoundly important because it allows all of us to realize that everyone is beautiful. It helps normalize that we as humans are perfectly imperfect."