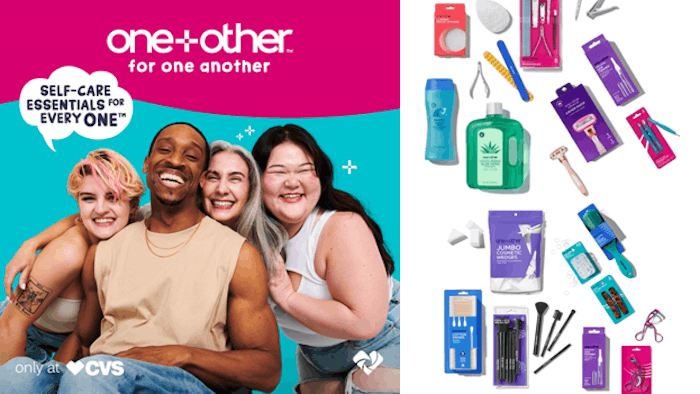 CVS has launched one+other, an affordable beauty and personal care brand featuring more than  200 "self-care essentials," including cotton balls, nail polish remover, tweezers, eyelash curlers, body wash, brushes and hair accessories.
The retailer reports that while 88% of Americans believe self-care is a fundamental need that is important for their mental health, 40% cannot afford to practice self-care.
The array is currently available at CVS stores and on CVS.com.
The retailer has doubled down on the beauty category recently, with brand partnerships including John Legend's Loved01, Everyday Humans, which is available in more than 160 CVS BeautyIRL stores nationwide, Oxy Skin Care, and Bubble Skincare.