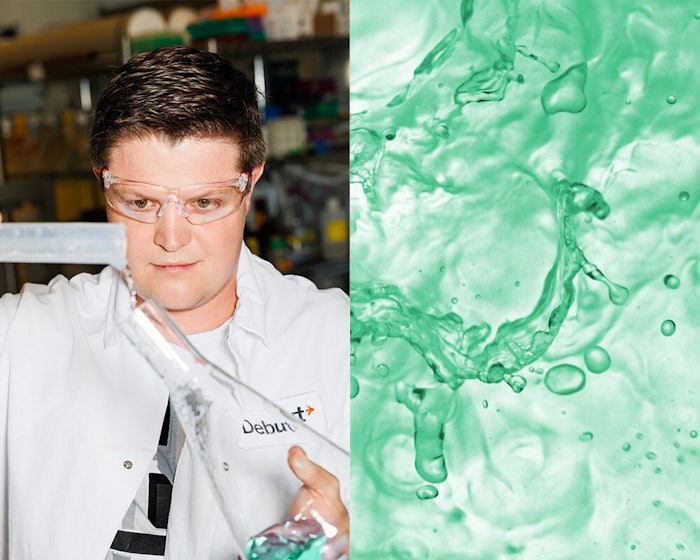 Debut, a vertically integrated synthetic biology company that is spearheading the creation of innovative and novel high-performing active ingredients in beauty, announced that it has raised a $34 million Series B funding round led by BOLD, the venture capital fund of L'Oréal.
Additional participating investors include Fine Structure Ventures, Material Impact, GS Futures, Cavallo Ventures, Cultivian Sandbox Ventures, ACVC Partners and others. 
As part of the strategic partnership with BOLD, Debut will develop a wide variety of novel ingredients and beauty and personal care products using its proprietary cell-free and biotechnology model, with a view to accelerating the commercialization of this technology across the entire beauty industry. 
Debut's $22.6 million Series A funding in August 2021, led by Material Impact, helped scale its ingredient development model, establish its in-house brand incubator and grow into its 26,000-square-foot facility in San Diego. 
Joshua Britton, Ph.D., Debut founder and CEO, said, "Debut exists to set a new standard in beauty by developing novel active ingredients that herald a new era with regard to performance, sustainability, scalability and cost, and we are thrilled to be partnering with L'Oréal's BOLD, the beauty world leader that is as invested in this industry's future as we are. Everyday, we are leveraging our team's groundbreaking technology, scientific research and unbridled creativity to lead the biological revolution that will transform beauty as we know it. We harness synthetic biology to create novel and higher-performing ingredients that are not accessible by other means in order to advance product benefits and target unmet consumer needs". 
Barbara Lavernos, deputy chief executive officer in charge of research, innovation and technology, at L'Oréal, said, "Debut addresses one of the beauty world's fundamental challenges: driving innovation without the resource-intensity and environmental impact that comes with relying on traditional manufacturing alone. Cell-free biomanufacturing is not science fiction: it is here. We could not be more excited to be the first beauty leader to invest in Debut and partner with them to create stand-out active beauty innovations while protecting the planet's resources."