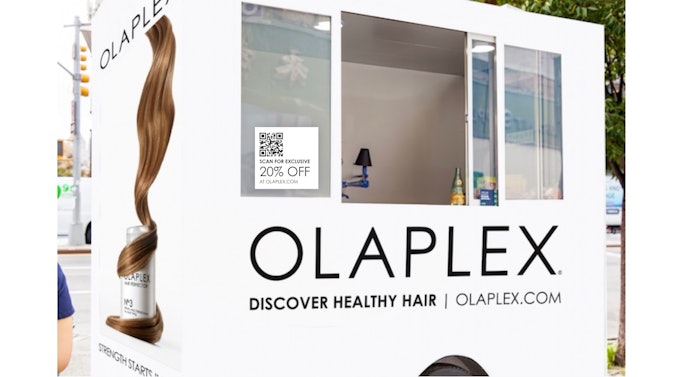 Over the last nine years, Olaplex has built and rapidly grown the bond-building hair care category, becoming a leader in prestige hair care in both the consumer and professional channels.
Olaplex recently partnered with Dufry to launch in travel retail starting with the U.K. airport market and has launched a Lashbond Building Serum. Furthermore, Ulta recently name-checked the brand as a key driver in the hair care segment.
To celebrate nine years of business, Olaplex is hosting branded kiosks and guerilla street sampling teams on June 23 and June 24 in New York City, Chicago and Los Angeles. Sampling teams will be handing out Olaplex's No. 3 Hair Perfector, featuring the bond-building technology that has spawned countless followers.
Charlotte Watson, chief marketing officer for Olaplex, took some time with Global Cosmetic Industry to reflect on the brand, the category it invented and what's next.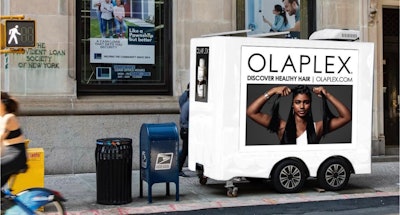 How do you view the state of the bond-building category Olaplex created?
Watson: We're incredibly proud of Olaplex's growth since the brand first launched 9 years ago. Often imitated, but never duplicated, Olaplex is the original pioneer of bond-building and solely responsible for creating the bond-building category. Since our bond-building technology which is bis-aminopropyl diglycol dimaleate is patented, potent and proven, it can't be copied. While other brands may tout bond-building, no one can do it like Olaplex does.
We are now the #1 prestige hair brand according to NPD [now Circana] many years in a row and the category leader. Olaplex is also the #1 professional bond building brand according to Kline's Salon Hair Care 2021 Global Series.
Though we are proud of our success and growth, we don't rest on our laurels. We are continually looking to innovate and bring both hair care professionals and consumers new innovative products that are reparative and benefit the health of the hair even eyelashes. The bond-building category is growing, and we are excited to help educate consumers with the continued support of the salon professionals on how the science behind our bond-building technology works.
Our products have raised the bar and consumers have learned to expect more from their haircare products. They don't just want a shampoo or a styling cream–they expect their products to do more for the overall health of their hair as well as provide styling benefits.
Why has the brand decided to roll out street sampling as part of its anniversary celebration?
Watson: We have the privilege of celebrating nearly a decade of fostering valuable connections with our community.
Undeniably, this achievement calls for a grand celebration. We extend our heartfelt gratitude for your invaluable support in revolutionizing the hair care industry and allowing us to contribute to so many journeys toward healthy hair transformations over the past nine years.
By doing these experiential pop-ups, we're celebrating Olaplex as a brand and sampling our iconic Olaplex No. 3 Hair Perfector, which is one of our best-selling and most loved products by celebrities and millions of users across the globe.
Given Olaplex's stature in the hair care sector, how is the brand driving new growth?
Watson: Our focus for years has been hair health and the skinification of hair. Our patented bond-building technology was initially developed to repair damaged disulfide bonds in hair, which are essential for healthy, strong hair.
As we've further developed products, we've found that our patented bond-building technology has uses beyond hair. For instance, we just launched a lash serum that utilizes our bond-building technology along with other exclusive active ingredients to support and sustain the natural lash growth cycle for the look of longer, thicker, stronger, healthier lashes.
We also incorporate efficacious skin care ingredients in our formulas that are normally reserved for high-end skin care products for optimal hair health.
Now, we are excited to take what we've learned from the science and continue to innovate while changing the beauty landscape and continuing to lead with innovation to disrupt the industry and category.