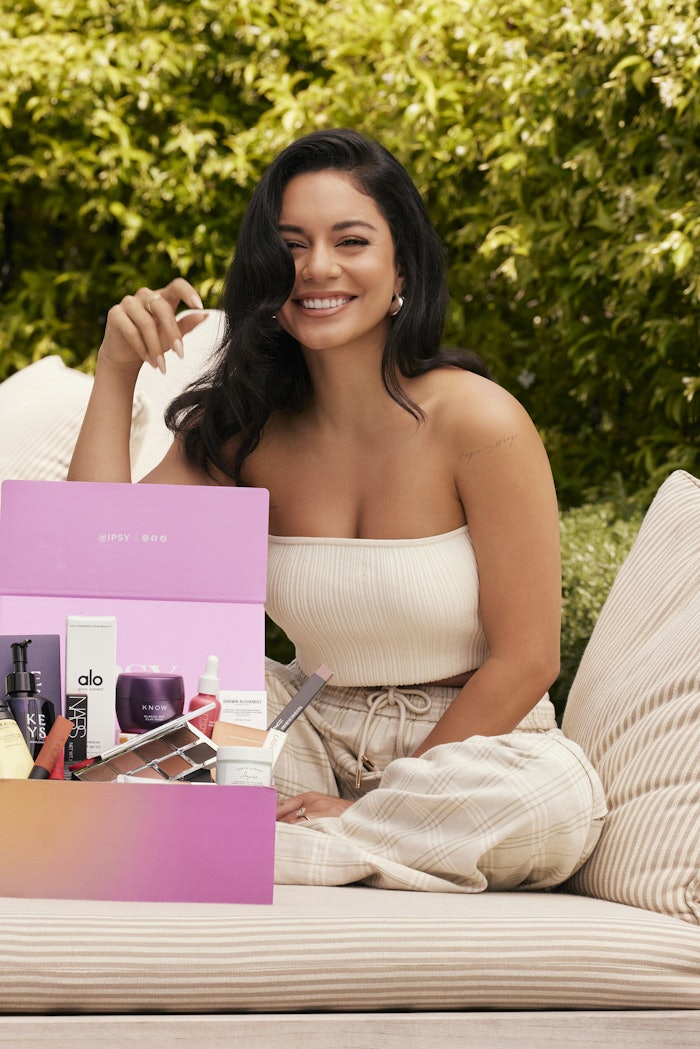 Ipsy has debuted the Icon Box by Vanessa Hudgens, which features five hand-selected products by the actress and singer, in addition to three products chosen by the members from a personalized assortment.
As the co-founder of Know Beauty, the curated box by Hudgens includes the brand's Glacial Bay Clay Mask.
The Icon Box, exclusively for Glam Bag and BoxyCharm subscribers, is a quarterly upgrade. 
The Icon Box by Vanessa Hudgens launches August 1, 2023 and members can reserve their spots for this limited-edition run beginning July 18, 2023. 
Hudgens said, "After all my years on sets and prepping for red carpets, I've learned that beauty is not about covering up who I am; it's about feeling confident in letting my natural skin shine through. I haven't always had the easiest journey getting here and struggled for years with my skin. This year, I'm turning 35 and I've truly never felt more confident in my own skin. My Icon Box features a few of my skin care and beauty must-haves that have gotten me to this place, and I hope that my partnership with Ipsy will inspire members to embrace their authentic selves as well."
Kristy Westrup, senior vice president of merchandising at Ipsy, said, "Selecting Vanessa as our second curator of the new Icon Box was an obvious decision. Vanessa's outlook on beauty aligns with our mission at Ipsy: inspiring everyone to embrace their unique beauty. She is incredibly beloved by the Ipsy community and has brought a fresh perspective to our Icon Box program."