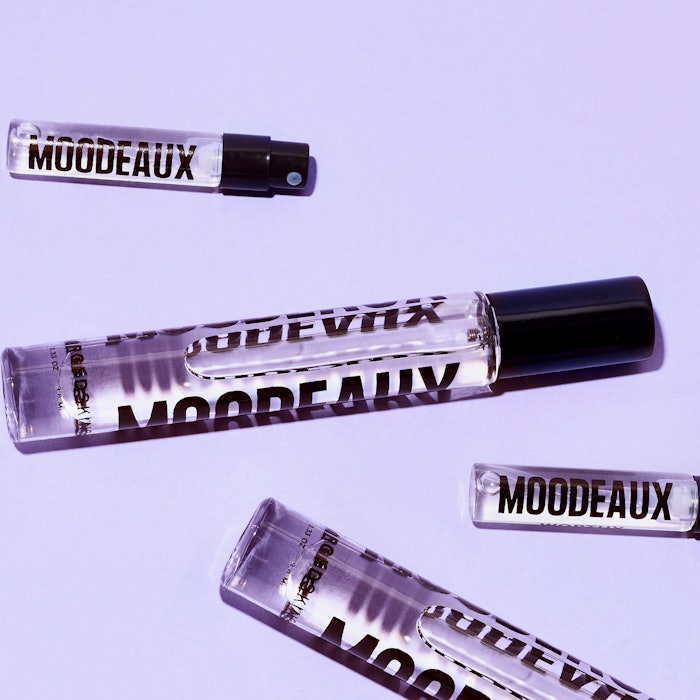 Glossier has announced the 2023 recipients of its grant program, which supports Black beauty entrepreneurs "to address legacies of inequity, exclusion and barriers to fundraising." Grantees include:
Flora & Noor, founded by Jordan Karim, is a U.S.-based vegan and halal-certified skin care brand addressing the skin concerns of melanin-rich skin, as well as those with chronic skin conditions like eczema and hyperpigmentation.
Kushae, founded by Barbara McLaren, MD, FACOG, and former pharma sales consultant Kimba Williams, provides gentle, pH-balanced and naturally based feminine care products.
Mela Vitamins, founded by  Ashley Harmon, offers vitamins designed for the unique nutritional needs of melanated people, particularly vitamin D deficiency.
Moodeaux, founded by Brianna Arps, features long-lasting scents that are skin-friendly and environmentally friendly.
Of Other Worlds, founded by esthetician Simedar Jackson, provides clean, clinical products for all skin tones, body types and genders.
Soss, founded by  Vernon Yancy and Jeremiah Regis, features grooming essentials for Black men.
The recipients were chosen by a panel featuring Glossier's CMO, Kleo Mack; chief creative officer, Marie Suter; and Into the Gloss editorial director, Ashley Weatherford.
Grant winners are set to spend the next four months working with a Glossier adviser, receiving business education and taking part in meetings with Glossier's CEO, Kyle Leahy, experts across the company, grantee alumni, and partner organizations like Shopify and Google.