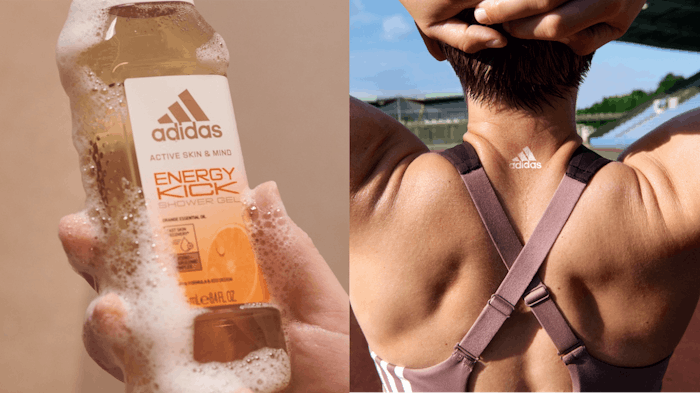 Coty has renewed its long-term license agreement with Adidas, which has been focused on personal care, wellness, sports and sports lifestyle, with pioneering research and innovation into areas such as the impact of fragrance on sports performance. 
Building on the launch of the Active Skin & Mind Range in Europe, Coty is driving growth of the brand in China.
Su Yiming, a Chinese gold medallist in snowboarding, has become an ambassador for the Active Skin & Mind Range.
Coty and Adidas' shared commitment to sustainability remains a central feature of their extended agreement.
Sue Nabi, Coty's CEO, said, "I am delighted we have signed a new agreement in our long-standing partnership with adidas, the global premium sports brand. Adidas is perfectly positioned to capitalize on the new well-being and athleisure trend in beauty amongst today's consumers. In recent months, we have successfully elevated the body care equity of Adidas, moving into products that are focused on enhancing sports and skin care credibility. With the launch of the adidas Active Skin and Mind range, we are positioning adidas as a leading premium body care line with superior ingredients and sustainable packaging. Consumers have responded very positively to the launch, and we look forward to building on this progress with an exciting pipeline of further innovations and lines as we drive growth in new and existing markets in the future.