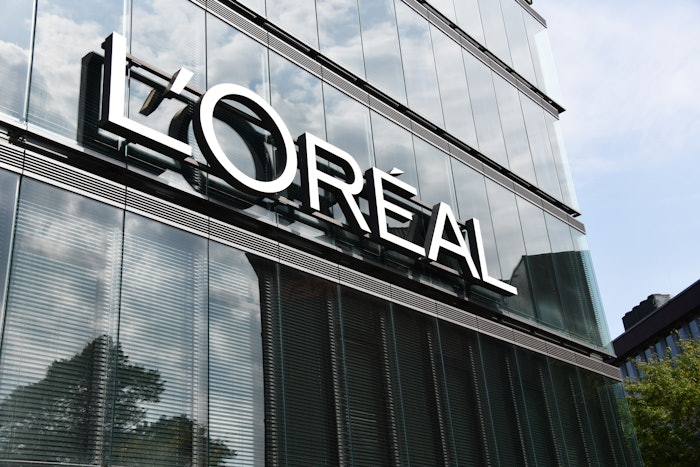 L'Oréal has announced a new €15 million endowment fund, The L'Oréal Climate Emergency Fund, to support communities in the most exposed areas by enabling expert partner organizations to help them prepare for and recover from climate disasters.
The funds will be directed towards two types of actions: 'prepare,' to help minimize the impact of climate disasters before they occur, through disaster planning and early warning systems; and 'repair,' to restore essential infrastructures and vital services such as healthcare, housing and access to food and water when disaster strikes. 
The first two L'Oréal Climate Emergency Fund recipients are The Solutions Project, a U.S.-based non-profit organization and Start Network, a global alliance of more than 80 local, national and international NGOs, that both work with people on the frontline to provide early and effective responses when and before humanitarian crises strike.
Alexandra Palt, chief corporate responsibility officer, L'Oréal Groupe and CEO of the Fondation L'Oréal, said, "As an industry leader, L'Oréal has a responsibility to address the world's most urgent environmental and social needs. The urgent climate crisis we are facing necessitates action on all fronts and calls for global collaboration at every level. With the new Climate Emergency Fund, we are expanding on our commitments to help build resilience for vulnerable communities, together with organizations deploying innovative solutions on the ground."
Christina Bennett, CEO of Start Network, said, "Whilst the climate crisis is global in nature, it is clear that some communities are at far greater risk of near-term climate disasters and must mitigate for these climate-related events to prevent them from becoming human disasters. In partnership with L'Oréal and local organizations rooted in their communities, we will support people at risk of crisis to prepare and protect themselves, with the assistance delivered by local teams familiar with their circumstances and best placed to ensure affected populations rebound more quickly."