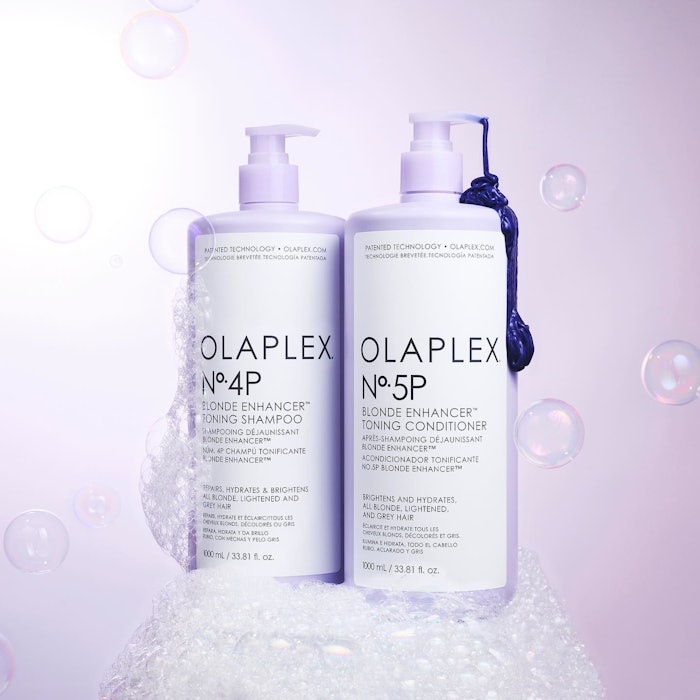 Olaplex Facebook
Supergoop! CEO, Amanda Baldwin, will succeed JuE Wong as CEO of Olaplex. In the interim, John P. Bilbrey, Olaplex's executive chair of the board, will serve as CEO. Baldwin, who will also sit on the company's board, will officially join the brand in early 2024.
Simultaneous with the announcement, Olaplex reiterated its previously issued guidance for fiscal year 2023 on net sales, adjusted net income and adjusted EBITDA.
Olaplex Holdings, Inc.'s Q2 2023 net sales dropped 48.2% year-over-year to $109.2 million; as a result, the company has downgraded its full-year forecast from a range of $563-634 million to a range of $445-465 million.
Professional channel sales fell 61.2% year-over-year, totaling $40.9 million, while specialty retail fell 53.7% to $29.8 million.
Direct-to-consumer sales totaled $38.5 million, for the period, down 6.4% year-over-year.
The brand has also recently battled against dupes and increased competition in the bond-building category.
Overall, net sales decreased 58.7% in the United States and 34.0% internationally, while net income totaled $6.2 million (2022 comparable: $87.7 million) and adjusted net income was $21.2 million (2022 comparable: $98.8 million).
"Amanda is a leader in growing prestige beauty brands and we are delighted to welcome her as CEO of Olaplex," said Bilbrey. "She is an effective and creative brand builder who deeply understands consumer insights and analytics. Her valuable mix of strengths across marketing, product development and execution make her the ideal person to position Olaplex for long-term success. I look forward to working with her and the talented Olaplex team to continue building the business while ensuring a seamless leadership transition."
"Olaplex stands apart as a category creator redefining what is possible through the combination of beauty and science," said Baldwin. "I see tremendous opportunity to help the brand and the business reach their full potential by further deepening engagement with stylists, retailers and consumers through breakthrough product innovation, sharp storytelling and a dynamic global omnichannel strategy. It is a privilege to join the company at this pivotal time in its evolution and I am excited to get to work with JP, the Board and the remarkable team at Olaplex to best position the company to achieve long-term growth."
Bilbrey added, "On behalf of the entire board, I would like to thank JuE for her contributions to Olaplex. She has been an industry leader and committed champion of the Olaplex brand over the past three years–creating market interest in the wholly new bond-building space within the prestige beauty category while guiding the company through major milestones including navigating our initial public offering and scaling Olaplex to an international brand. We greatly appreciate her collaborative partnership and wish her all the best in the future."
Of the news, Wong said, "It has been an honor to lead Olaplex through so many significant moments over the past three-plus years. My time with the company has been an incredible ride, and I appreciate the opportunity to help serve our team, partners, creators and professional stylists–all of whom have played a special role in our success. I can't wait to see all that Olaplex accomplishes in the years to come and will remain a loyal and committed champion of the brand."