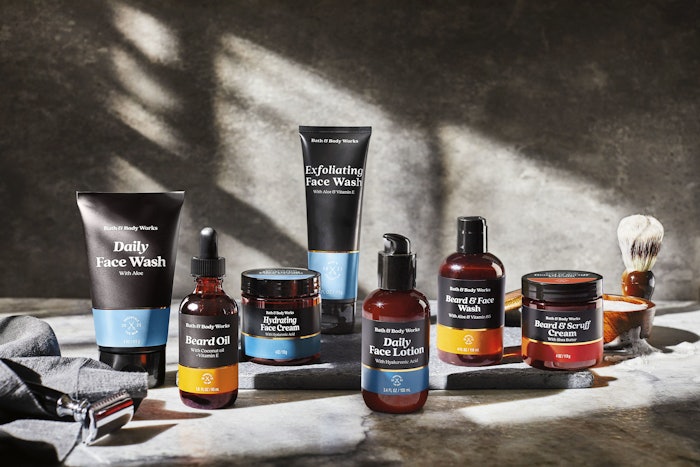 Bath & Body Works is taking The Men's Shop on the road with a tour that will be stationed alongside key sporting events in nine markets with 14 tentpole stops and surprise mid-week stops planned along the route.
The tour will showcase Bath & Body Works' men's fragrance and grooming products with an immersive pop-up experience that will allow customers to experience the wide array of offerings.
Guests can expect giveaways of full-size products (while supplies last) and coupons for a free full-size product, product tester stations, MVP-inspired photo opps, and meet and greets with local celebrity athletes at select events.
San Francisco 49ers running back Christian McCaffrey, Baltimore Ravens wide receiver Zay Flowers and The Ohio State University's star wide receiver, Marvin Harrison Jr. are among those joining team Bath & Body Works to promote their favorite products.
Maurice Cooper, chief customer officer at Bath & Body Works, said, "Bath & Body Works, is bringing our Men's Shop to guys who have no idea that we're in the men's grooming game. It's time to show them all we have to offer, because we know when they try it, they'll love it. More men than ever are embracing self-care and we're uniquely positioned to equip them with a selection of high-quality, affordable fragrances and grooming products in a way no other brand can. We're raising our game and elevating our brand to invite men everywhere to make the Men's Shop their own."