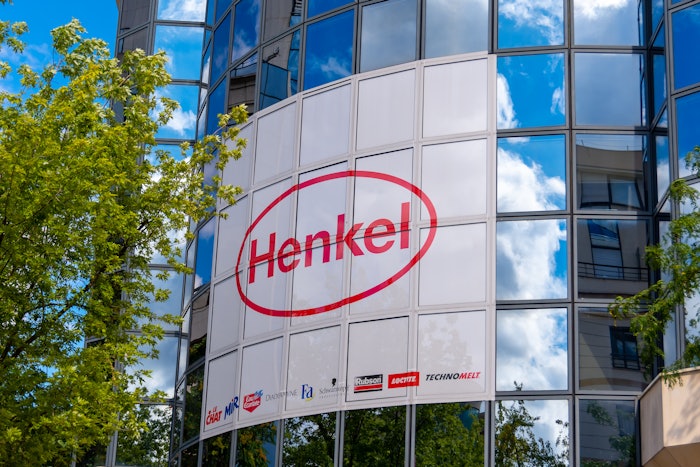 Henkel has released its third quarter 2023 results, which showed group sales were 5.4 billion euros. 
Organic sales grew 2.8%, driven by continued strong pricing in view of significantly higher raw material prices compared to the previous year.
The consumer brands business unit reached sales of 2.695 million euros in the third quarter. 
The hair business area recorded significant organic sales growth of 8.9% in Q3. Within this business area, the consumer business achieved double-digit growth, driven by the hair styling and hair care categories. The professional business recorded very strong organic sales growth.
Nine-Month Results
Sales in the first nine months of 2023 reached 16.366 billion euros. Henkel recorded sales growth of 4.1%. Organically, sales increased by 6.2%.
In the first nine months, sales in the consumer brands business unit reached 8.060 million euros. Organically, sales grew by 5.9%, driven by price.
2023 Outlook
Organic sales growth in fiscal 2023 is now expected to be in the range of 3.5 to 4.5% (previously 2.5 to 4.5%).
Organic sales growth in the consumer brands business unit in the range of 5.0 to 6.0% (previously 3.0 to 5.0%).
Henkel CEO Carsten Knobel said, "Despite a persistently challenging market environment, we successfully sustained our growth momentum in the third quarter, with both business units contributing. Based on this performance, we have today raised our outlook for the current fiscal year. Particularly for adjusted earnings per preferred share, we now expect a significant increase in the range of 15-25% at constant exchange rates. We have also strengthened our adhesive technologies portfolio with an attractive acquisition–which also reflects our more pronounced focus on growth through M&A. And we are clearly ahead of plan when it comes to the integration of our consumer brands business, which represents the biggest transformation of our company of the past decades."