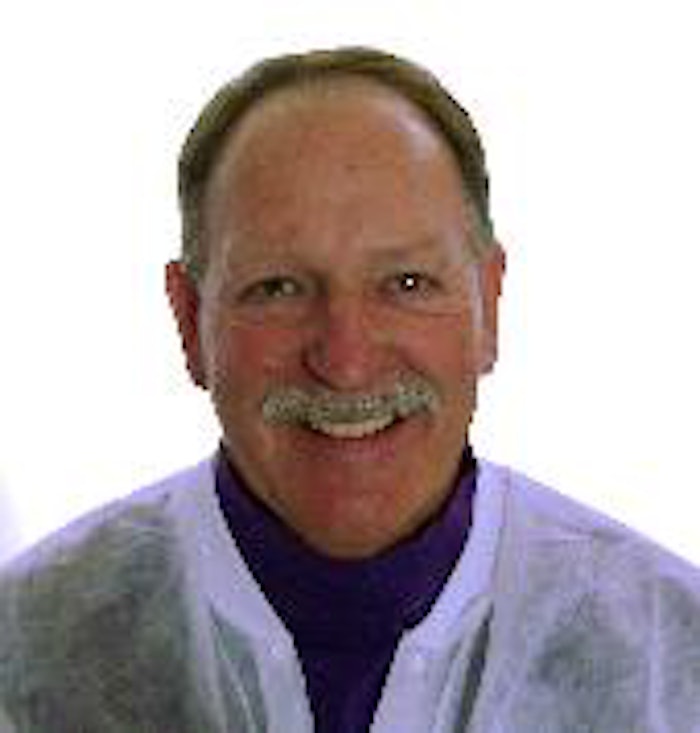 In GCI magazine's August 2008 feature on wine-inspired personal care products, the skin care category stands out as its most common market segment. Wayne Beckley, founder and president of Merlot Skin Care (www.merlotskincare.com), recognized an opportunity for growth in 2000 when he stopped making infomercials and put his chemistry background to good use. While situated in El Paso, Texas, he formulated his own skin care line, using grape seed extracts and oils as main ingredients, hired a contract filler and eventually launched his small business to thousands of U.S. Walgreens' stores and beyond.
GCI: How do you ensure that your brand stays ahead of the competition?
Wayne Beckley: Being small, we are able to develop and release a new product sooner than most. Being a niche line, we are always looking for voids in the market. For example, our latest product is a new purifying, peel-off mask developed as a result of finding a distinct need/void in the marketplace.
GCI: What challenges do you face in this business?
Wayne Beckley: As with any small company, gaining shelf space is always difficult. We have a very loyal customer base and have become a big seller at over 6,000 Walgreens' stores, GNCs and many winery gift shops. We've also been lucky that as awareness increases about the powers of antioxidants, more consumers are turning to our products.
GCI: How common are grapes as ingredients in the beauty industry?
Wayne Beckley: There are several companies now employing grade seeds into some of their products, although none of them use as high a percentage as we do and, of course, don't market their whole line as grape seed-based as Merlot does.
GCI: What make grapes so useful in skin care products?
Wayne Beckley: Very simply, as indicated by many research studies, the grape seed may be nature's most powerful antioxidant and free radical scavenger. A scientific study by Mori, Nonaka, Nishioka, Niva and Ozaki showed the grape seed to be 50 times more powerful than Vitamin E and 25 times more powerful than Vitamin C.
GCI: From what region do the grapes used in your Merlot Skin Care line come?
Wayne Beckley: We estimate that approximately 75% of the grape seeds come from California.
GCI: Which parts of the grapes do you salvage and how quickly must his process begin as to avoid the raw materials rotting, etc? What's the basic process of preparing the grapes for use?
Wayne Beckley: We use only grape seeds from red grapes. The seeds are cold pressed, and the oils are extracted. We make sure the oils are not subjected to light and heat, which would turn them rancid. Various peptides are used to help maintain a pH level of between 6.2-7.2, which then makes the product very stable.
GCI: Which areas of the face and/or body seem to benefit the most and react most positively to products made with grape seed extracts? What do you attribute this to?
Wayne Beckley: All areas of the body will benefit. However, exposed areas will benefit the most, because the grape seed antioxidants protect from the free radicals. I attribute this to the rapid absorption of the grape seed extracts into the dermal/epidermal areas.
GCI: Which other ingredients symbiotically work best with grape seed extracts for overall performance quality?
Wayne Beckley: Peptides in general help to stabilize the product. Two in particular that we have been quite pleased are argireline and matriyl 3000.
GCI: Do you think you'll expand your portfolio into other areas of the personal care market such as a baby line, a men's line or a hair care line?
Wayne Beckley: All of these have been discussed. We are presently working on a new line called First Crush, which is aimed at the teen market.
GCI: What goals do you have for the future?
Wayne Beckley: We are expanding into Mexico and South America.