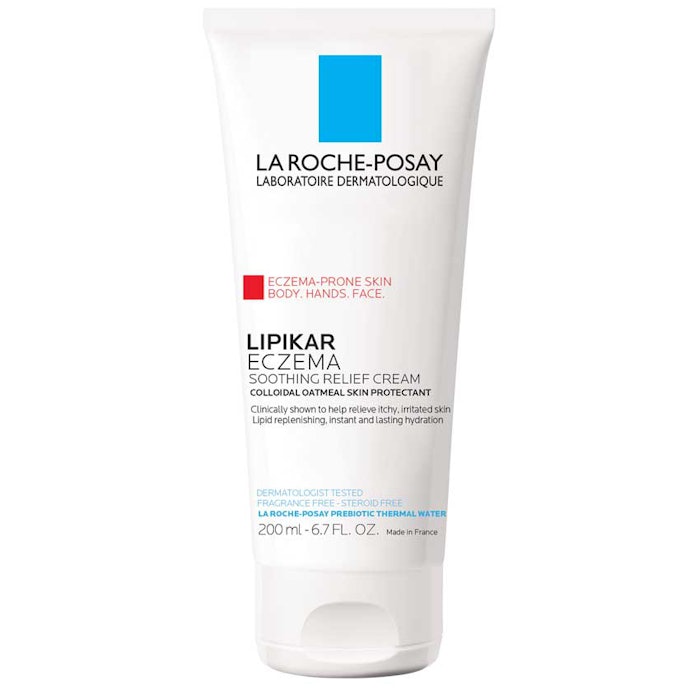 In 2017, La Roche-Posay conducted research regarding the skin's microbiome and its implications for eczema. 
According to La Roch-Posay, through its research, it was able to determine that the "microbiome becomes unbalanced with skin conditions, like eczema. Eczema patients also have microbial dysbiosis in both affected and unaffected areas, meaning patients must treat their whole body, not just the eczema lesions, in order to see results."
In response to its findings, La Roche Posay has launched three new body lotions. 
Lipikar Balm AP+ Intense Repair Moisturizing Cream
Formulated for extra dry skin
According to La Roche-Posay: The balm re-establishes and stabilizes the skin microbiome to prevent the reoccurrence of extra dry skin and replenishes lipids and provides up to 48 hours of hydration
Contains prebiotic thermal water and Aqua Posae Filiformis
Received the National Eczema Association Seal of Acceptance
$19.99 for 13.5 oz
Lipikar Lotion Daily Repair
Formulated for normal to dry Skin
According to La Roche-Posay: The lotion replenishes skin's essential lipids and provides all-day hydration
Contains Shea butter 
Received the National Eczema Association Seal of Acceptance
$17.99 for 13.5oz
Lipikar Eczema Soothing Relief Cream
Formulated for targeted eczema breakouts 
According to La Roche-Posay: The cream replenishes lipids with instant hydration
Can be applied to specific areas of the body and face such as elbows, knees and hands to target flare-ups
$14.99 for 6.7oz