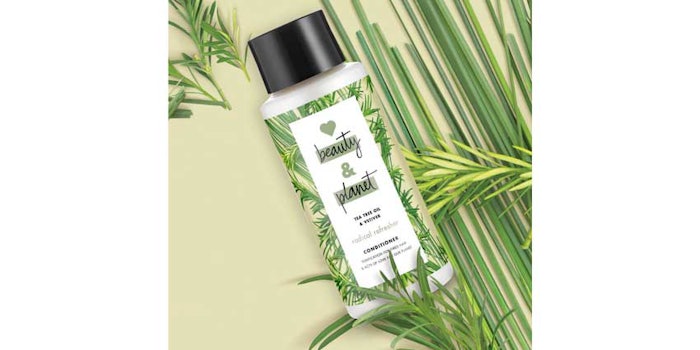 Unilever has announced the launch of its newest brand, Love Beauty and Planet, a naturally-positioned brand heading to grocery stores, e-commerce sites and natural product retailers in January 2018.
In an article from www.adage.com, Piyush Jain, VP of haircare at Unilever, was quoted saying, "The idea is to create a brand with strong natural and sustainability credentials that also performs well."
4 Things to Know About Love Beauty and Planet
According to the brand:
Products are not tested on animals and are made from sustainably-sourced organic ingredients, without silicones, parabens or dyes.
Products' fragrances come from ethically sourced essential oils.
The packaging is made from 100% recycled plastic and is 100% recyclable. 
In order to help cut down on water use, the brand has produced a fast-rinse conditioner.
According to the article, Love Beauty and Planet is something of a demonstration project for the Unilever Sustainable Living Plan and environmental focus championed by CEO Paul Polman.
For the full article, please visit www.adage.com