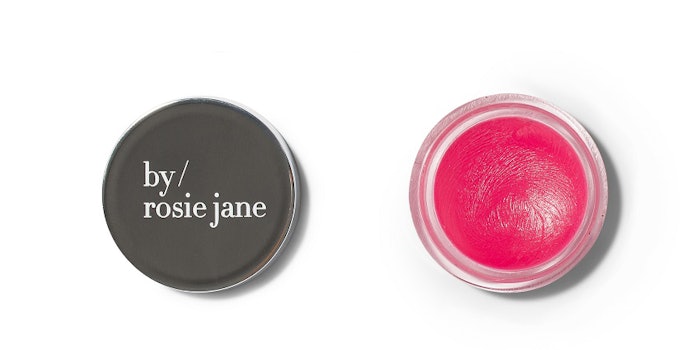 Lifestyle brand By Rosie Jane has re-launched its cult-favorite Cheek & Lip Balm at J.Crew.
In 2012, celebrity makeup artist Rosie Jane Johnston founded the company, which provides natural fragrance, body care and cosmetic products. The recently relaunched Cheek & Lip Balm collection will feature a range of shades, including Poppy, a deep berry; Rose a youthful pink; and Marigold, a light peach.
"Our Cheek & Lip Balm is a cult-classic favorite and is newly reformulated to achieve a beautiful glow utilizing natural ingredients. I love using it on my lips, cheeks and eyes to add a pop of color and dewy shine, without the shimmer. Expanding into J.Crew is such an honor, and I am thrilled that By Rosie Jane can be an integral part of the natural beauty movement," said Johnston.