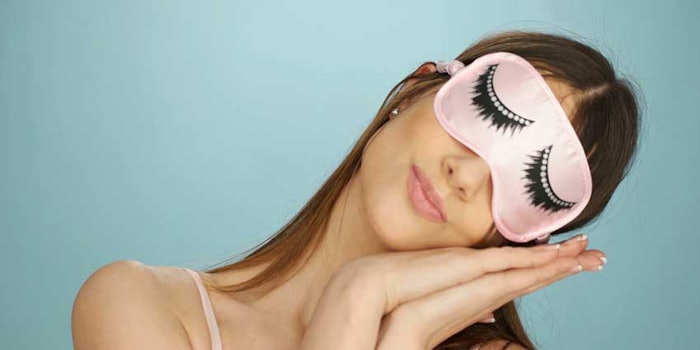 From a "shot" consumers take before bed for collagen support to raising awareness of insufficient sleep and the effects it has on the skin, the age-old concept of beauty sleep has become vogue once again. 
Dermalogica has launched a wellness app, Soundsleepcocoon.com, that aims to help improve consumers' sleep. 
The Details
The app shares tips for better sleep, instructions for a DIY sleep massage and binaural beats.

The beats use two different frequencies and a background audio track to help app users fall asleep.

The app can be paired with Dermalogica's 

gel-cream that utilizes motion-activated technology to release essential oils as consumers move around during sleep.