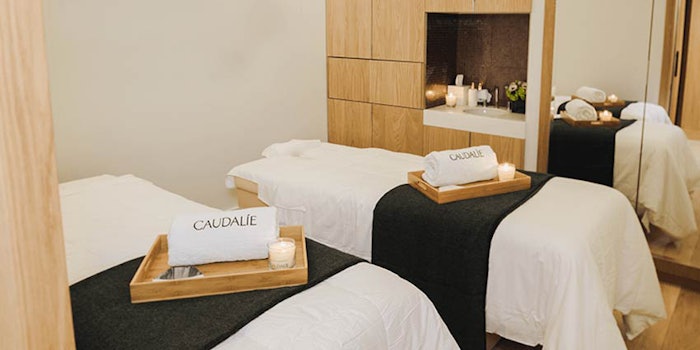 us.caudalie.com
Groupe GM has announced a collaboration with Caudalie.
The partnership will see Groupe GM, which specializes in amenities, offering hotel guests a new range of cosmetics products created in partnership with Caudalie. Inspired by Caudalie's Vinothérapie Spas and featuring the emblematic Fleur de Vigne scent, the line will include notes of white rose, watermelon, pink peppercorn and citrus.
Products will include 40ml shower gel, shampoo and conditioner in clear, purple-tinted bottles; body lotion in a clear non-tinted bottle; and two botanical solid soaps enriched with avocado butter in 25g and 50g, packed in opaque paper-wrap.
"Caudalie's products harness the power of nature while respecting our planet," said Groupe GM president Laurent Marchand. "These products are composed of natural-origin ingredients (up to 97%), which is completely in line with our own commitment to the environment. We are excited to have the opportunity to share one of France's favorite skincare brand with our international clients."