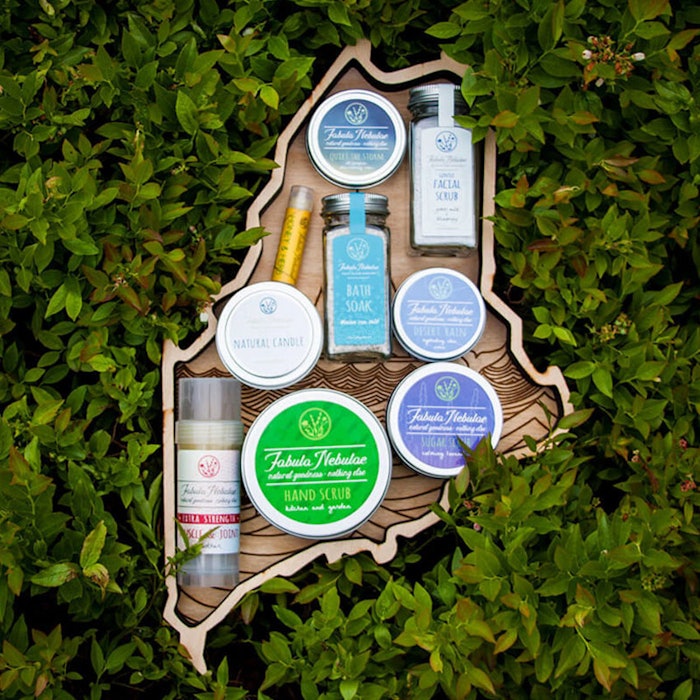 Holden, Maine-based Fabula Nebulae has formulated a "love letter to Maine" in the form of an eco-friendly Maine gift box containing natural, handcrafted and unique skin care products.
The Maine gift box features nine fan favorite products contained in a decorative birch wood box in the shape of the Pine Tree State. The box contains:
Bath Soak with Maine sea salt
Gentle Face Wash with milk and blueberries
Honey and Herb lip butter
Salve to Quiet the Storm
Desert Rain hydrating skin salve
Natural unscented candle
Kitchen and Garden hand scrub
Calming lavender sugar scrub
Muscle and Joint soother
Though the brand is just celebrating its second anniversary, it has already cultivated a following of loyal users across the United States and Canada. Additionally, the Grapefruit and Ginger Lip Butter was recently named a finalist in the CertClean Clean Beauty Awards.
Fabula Nebulae has shipped over 6,000 products and built relationships with over a dozen retailers since its inception in 2015. With new products under development, the brand plans to move to a larger facility to expand its range of natural products by the end of 2017.