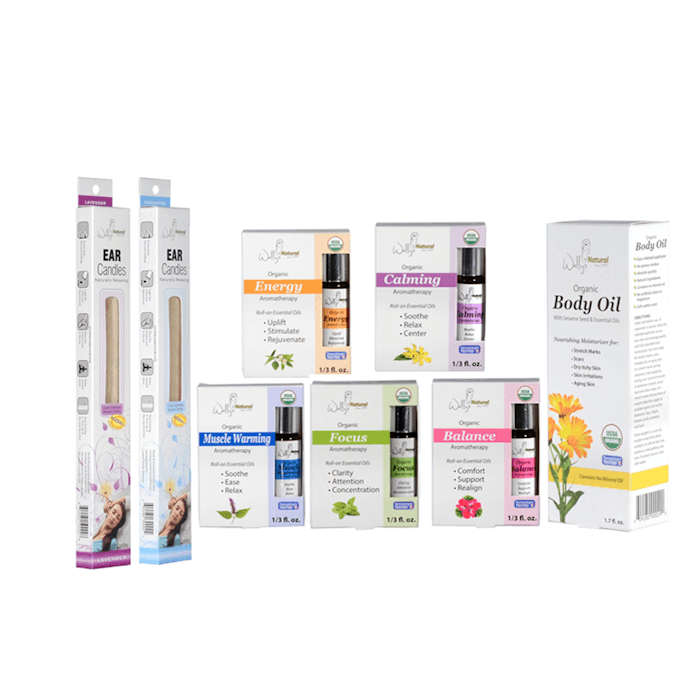 What it is: Wally's Natural Soothing and Calming Collection
Claims: This collection was developed to help people unwind and relax. The Natural Ear Candles, Organic Ear Oil, Organic Body Oil and Aromatherapy Essential Oil Blends bring various types of relaxation to people. Ear candling is a calming, holistic practice, which is used to melt away stress and daily frustrations.
Ingredient highlights: Garlic oil, tea-tree oil and mullein extract, certified USDA organic ingredients, rich in vitamins and minerals and five pre-concocted blends.