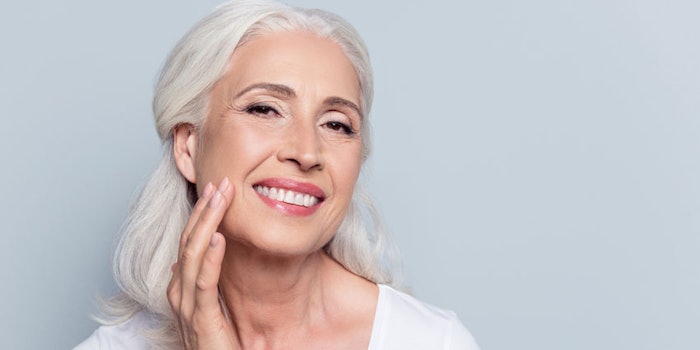 Anti-aging products have always been a hot commodity in the skin care market, but thanks to what Future Market Insights (FMI) calls "increasing personal investment in self-grooming" the anti-wrinkle products market is expected to reach $12.8 billion by 2027, at a CAGR of 5.8%.
According to the market intelligence company, surging retail availability of a wide range of anti-wrinkle products, coupled with a dramatic rise in the number of brands providing diverse anti-aging products, is projected to play a significant role in the revenue growth of anti-wrinkle products market.
Other FMI findings include:
Asia Pacific (excluding Japan) will remain the global leader, followed by North America, Europe and Japan;

Creams and moisturizers are expected to remain the most popular anti-wrinkle products;

 
Celebrity endorsements will have a major influence over consumers purchasing anti-wrinkle products;
O

rganic and naturally sourced anti-wrinkle products will continue to gain popularity among consumers;

Branded and premium quality anti-wrinkle products will continue to be popular among consumers; and

Anti-wrinkle products touting clean labels will strongly impact the purchasing decision of consumers.
For the full report, please visit www.futuremarketinsights.com