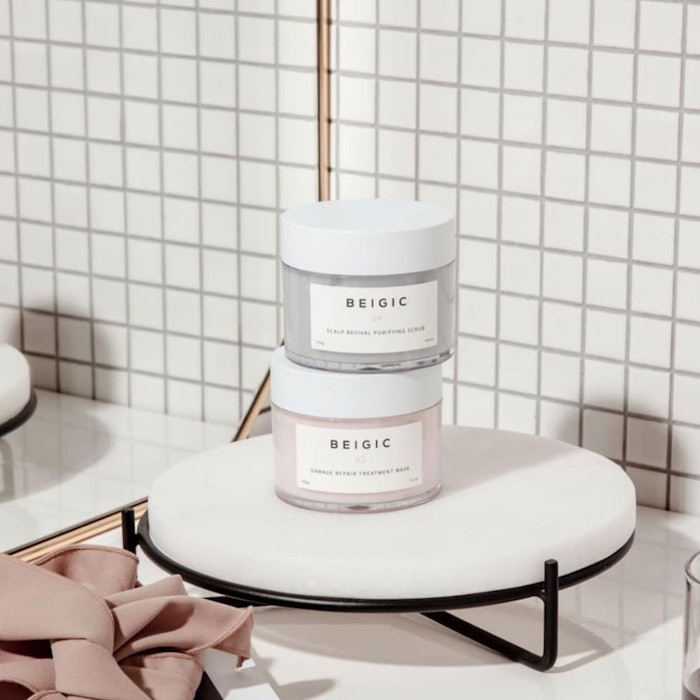 [Update] Editor's note: Early in 2019, we published the following report predicting upcycled beauty would be a rising trend. Did it emerge as projected? We think so. Read on for a refresher--and our conclusions.
Tackling the waste problem and utilizing sustainable business practices are becoming major initiatives for many beauty and personal care businesses. UpCircle Beauty aims to address both issues with the use of upcycled ingredients. 
The London-based UpCircle Beauty utilizes leftover natural ingredients, such as used coffee grounds and brewed chai tea spices, in its products. 
Products include:
Organic Face Serum with Coffee Oil (30 ml); 
Coffee Face Scrub (100 ml) available in herbal, floral and citrus blends;
Coffee Body Scrub (200 ml) available with tangerine and peppermint; and
Chai Soap Bar (100 g) available in Cinnamon + Ginger Chai and Fennel + Cardamon. 
South Korea's Beigic is also embracing the power of the coffee bean. Green coffee beans, the company's hero ingredient regenerates the skin, improves the smoothness of the skin and helps with pore concentrations, the brand stated on its website. Additionally, Beigic touted coffee's ability to aid in the recovery from ultraviolet rays or external stimuli. 
Products include:
Damage Repair Treatment Mask;

Scalp Revival Purifying Scrub;

Regenerating Oil; and 

Correcting Exfoliator.
[Update] It's clear the industry has followed suit with new approaches in support of upcycled beauty. For example, The Body Shop tackled food waste in August with upcycled skin care products. During in-cosmetics North America in October, David Tyrell, Ph.D., spoke to attendees about sun care products and suggested upcycled waste materials. Finally, at the SCS Formulate in November, United Kingdom's ingredient supplier and distributors and scientific experts gathered to showcase the latest in new raw materials and technologies. Out of the many topics being discuessed, the importance of recycling and raw metrials in cosmetics was highlighted. 

What rising trend might 2020 bring? Follow us as we put our finger on it.