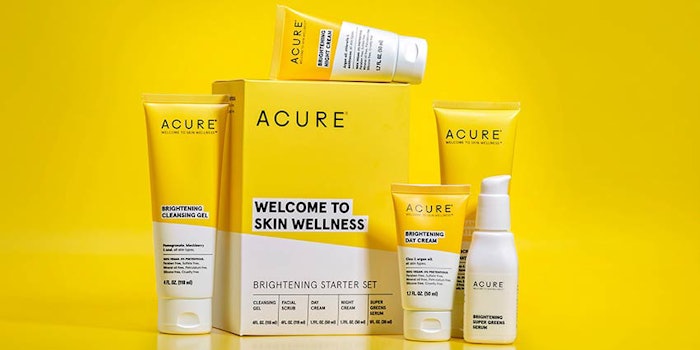 Kantar released an analysis of disruptors in beauty and wellness, specifically looking at U.S. skin care brands, using its STAN methodology to identify the factors contributing to the success of these brands. The 15 most disruptive brands are: Acure, Aztec Secret, Bliss, Bobbi Brown, Dove, Dr. Dennis Gross Skincare, Elemis, Mary Kay, Perricone, Proactiv, Sisley, Tarte and Youth of the People.
The STAN methodology is used to identify themes and trends and it leverages social data to generate its insights. The STAN process consists of four steps:
Create a universe: Gather relevant conversations from a variety of online sources, including Twitter, Facebook, Instagram, blogs, tumblr, comments, reviews, and forums.
Structure the universe: Build a bespoke code framework using natural language processing to understand the structure of the conversation around these products and uncover topics and themes that may not have been recognized in advance.
Segment: Map the disruptors and take an analytical deep dive into each to identify wellness-related attributes.
Analyze: Use analytics to identify hidden trends and likely opportunities for growth.
The analysis developed through the STAN methodology revealed some of the hottest brands in skincare for U.S. consumers, who are highly engaged with these brands.
The AI powered collection of hot brands in skin care and wellness revealed:
Acure
Aztec Secret
Beautycounter
Botanics
Deciem
Dr. Dennis Gross Skincare
Glow Recipe
Jack Black
Juice Beauty
Julep
Laura Mercier
Mary Kay
NARS
Pacifica
Perricone
Proactiv
Sisley
Tarte
Truskin
Youth to the People
Of the key trends in skin care, the STAN methodology revealed:
Natural is the name of the game: promoting a natural ingredient narrative
Get personal and be authentic: cultivating loyalty through authentic messaging
Rise up and take a stand: taking clear stands on social issues
Lead with well-differentiated offers: offering something tangibly different to gather attention and consumers
"Kantar's AI toolkit STAN helps predict emerging themes that will impact the market and identify key category topics that are potentially powering success," said Silvina Rizzo, global product manager, AI toolkit (STAN), analytics practice, Kantar. "With such tools, brands now have the ability to harness millions of data points, structuring unstructured data like never before in order to build powerful and innovative insights."
Rizzo continued, "According to our analysis, the unifying theme among disruptors is that they offer something distinctive to engage the customer, so authentic and personal communications, as well as unique experiences, with consumers are key for brands to build and grow a loyal customer base."
She added, "Moreover, health, wellness, and beauty are converging, so brands should critically evaluate both the quality and source of their ingredients. Consumers want to be ensured that the products they buy are ethically sourced, environmentally responsible, and produced by companies that share their values. They are not only choosing products for their effectiveness but also how products reflect on them as people."