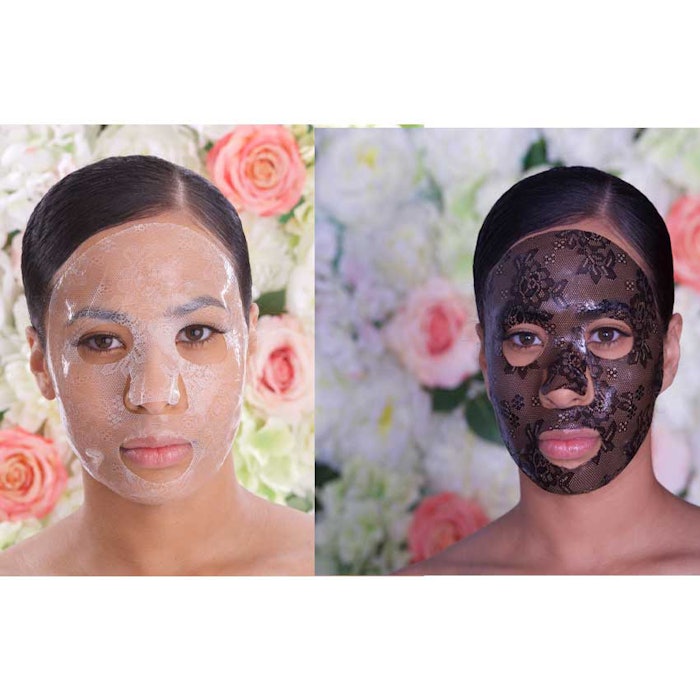 What it is: Eve Milan's Lacial Masques
Claims: Both, the Moisturizing & Repairing and the Brightening Lacial Masques help provide a sexier and more sophisticated mask. The intricate lace design uses a work of art to hydrate the face, leaving skin supple and smooth. The Moisturizing & Repairing Lacial Masque protects the skin's moisture barrier and prevents dryness, irritation, wrinkles and breakouts. The Brightening Lacial Masque provides an even skin tone and helps prevent a dull complexion, hyperpigmentation and age spots.
Ingredient Highlights: Marine collagen, aloe vera, pomegranate extract, aroutin, licorice root extract, roseno and irish moss.