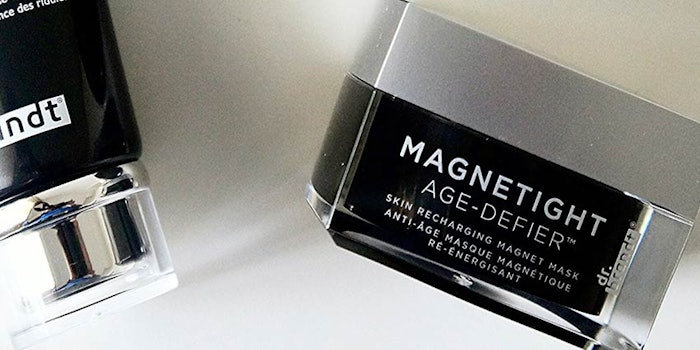 Masks continue to be one of the hottest skin care categories in beauty. Now, a new trend has emerged, the magnetic mask.
A range of products with magnetic activity has been launched, including Seacret M4: Mineral-rich Magnetic Mud Mask, which retails for $65.00, and The Milky Dress Black Luster Mask from Memebox, which retails for $52.
Now, Dr. Brandt has introduced the Magnetight Age-Defier, a magnetized mask that retails for $75 and "counteracts the effects of stress and environmental damage that result in a look of premature aging." The product touts the skin rejuvenating power of "electromagnetic interactions," which is said to leave the skin looking younger and more vibrant.