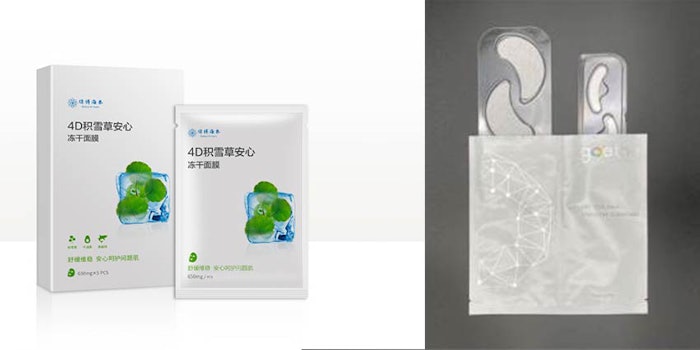 According to Weibo Hi-Tech, a China-based OEM, freeze drying and flash release technology have several advantages for beauty, including the maximization of the activity of key ingredients without the need for added preservatives. These techniques can effect the rapid sublimation of water in a liquid serum, thereby maintaining both efficacy and safety. (Flash release technology has been experimented with in the areas of wine.)
Weibo features 15 beauty products that leverage the technologies, including seven freeze-dried serums, seven freeze-dried masks and a freeze-dried eye mask.
Previously: Prebiotic, Probiotic & Postbiotic Beauty
The eye mask has been nominated for the Cosmoprof Asia Awards. It features Weibo Hi-Tech's freeze-drying and flash release technology, which reportedly preserves an eye serum in a solid state, thereby significantly boosting the activity of its ingredients. The eye mask instantly blends with water to promote transdermal absorption, and reportedly helps firm and rejuvenate the skin.