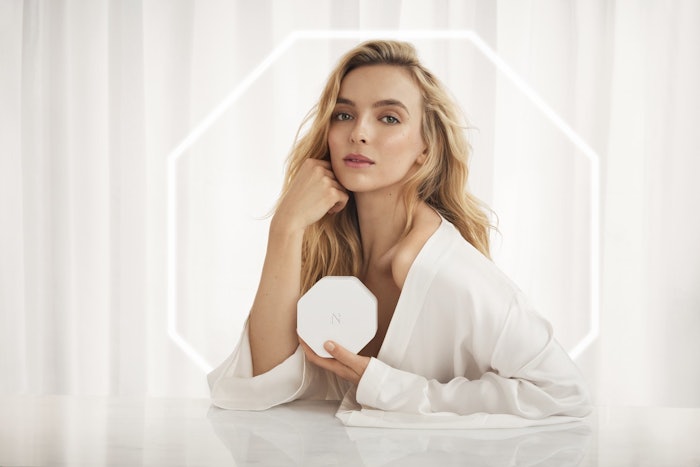 Noble Panacea ambassador Jodie Comer is the face of the brand's cinematic campaign for its new product, The Exceptional Chronobiology Sleep Mask, as well as The Exceptional skin care collection.
The Exceptional Chronobiology Sleep Mask harnesses the brand's intelligent supramolecular delivery system, the OSMV, to precisely deliver active ingredients into skin in a pre-programmed sequence synchronized with skin's natural circadian rhythm.
The cinematic campaign movie tells the story of the importance of being at the right place, at the right time. The harmony between place and time defines The Exceptional—an allegory to its OSMV Technology's synchronized ingredient release according to the skin's overnight circadian rhythm process.
The story is told not by the Comer seen in the movie, but in the perspective of her in the future—the voiceover represents her empowerment of her own beauty, of her fate on her journey  of self-discovery.  
While Comer sleeps, viewers start to see the power of the mask come to life. The precise, revolutionary technology works during the night to deliver the ultimate overnight treatment.