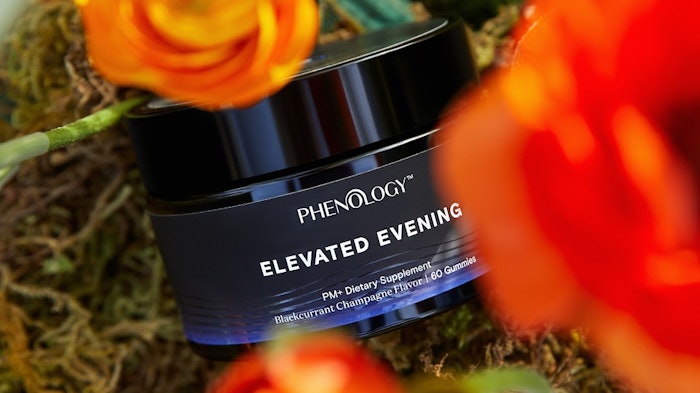 Hologram Sciences, launched by DSM in April 2021 with $100 million in backing, has launched Phenology, a beauty and wellness brand designed to address the physical, mental, and emotional impacts of menopause. The brand features beauty products, at-home hormone testing and tracking, on-demand in-app coaching and nutritional supplements.
The brand is led by general manager Jess Graham and chief medical adviser and OB/GYN, Kourtney Sims, MD.
Hologram's other brands include d.velop, which offers in-home vitamin D tests, vitamin D supplements and an app for assessing one's immunity status.
Phenology's range is as follows:
Morning and Evening Gummy Duo with optional Sleep or Beauty Boosters ($80 one-time/$72 subscription + $5 per boost), featuring saffron extract and genistein, designed to address perimenopausal and menopausal symptoms, including hot flashes, sleep disruptions, mood changes, loss of energy, and dry skin.
Lucid Lift Refreshing Mints ($19/$17 subscription) are formulated with vitamins B6 and B12, L-theanine and caffeine to help combat brain fog.
Cool Mist ($19/$17 subscription) is a portable skin soother that can be used on-the-go to deliver powerful relief on contact from hot flashes and night sweats brought on by perimenopausal/menopause via a proprietary blend of Takasago's Coolact 10, the DSM hyaluronic acid HYA-ACT and DSM's collagen-protecting BEL-EVEN.
Fresh Start Skin Roller ($19/$17 subscription) is designed to glide onto the face, neck and arms whenever needed to soothe skin and offer immediate and long-term relief from hot flashes and night sweats brought on by perimenopausal/menopause. It contains BEL-EVEN, HYA-ACT  and Coolact 10.
Daily Glow Facial Cream ($69/$62 subscription) is a whipped cream that features squalane, HYA-ACT, BEL-EVEN and Pentavitin.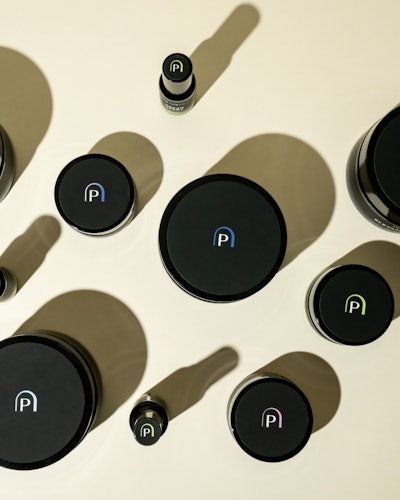 Future offerings will include non-invasive at-home hormone testing using Minilab from Berlin-based Inne. The system captures daily saliva samples and records real-time measurements of progesterone in less than 30 minutes.
Inne also reportedly developed an at-home non-invasive fertility monitoring system, which uses saliva to determine hormone levels in real time.
"I had never in my life felt that I was held back by my biology, but as I began to experience perimenopause, sleepless nights, mood swings and painful periods started having a real impact on me," said Graham. "These symptoms, and so many others, are a fact of life for most women. We deserve evidence-based, scientific solutions and meaningful innovations to support this journey—and also deserve to have an affirming experience. And that's what we're providing with Phenology."
"We are the only menopause brand that brings together first-of-its-kind at-home hormone testing with a hope for greater predictability of symptoms, a full suite of evidence-based natural supplements, beauty products and an app with one-on-one coaching for ongoing support," said Sims. "This approach more holistically addresses the health and beauty symptoms that women experience as a result of the hormonal changes associated with menopause."